Untitled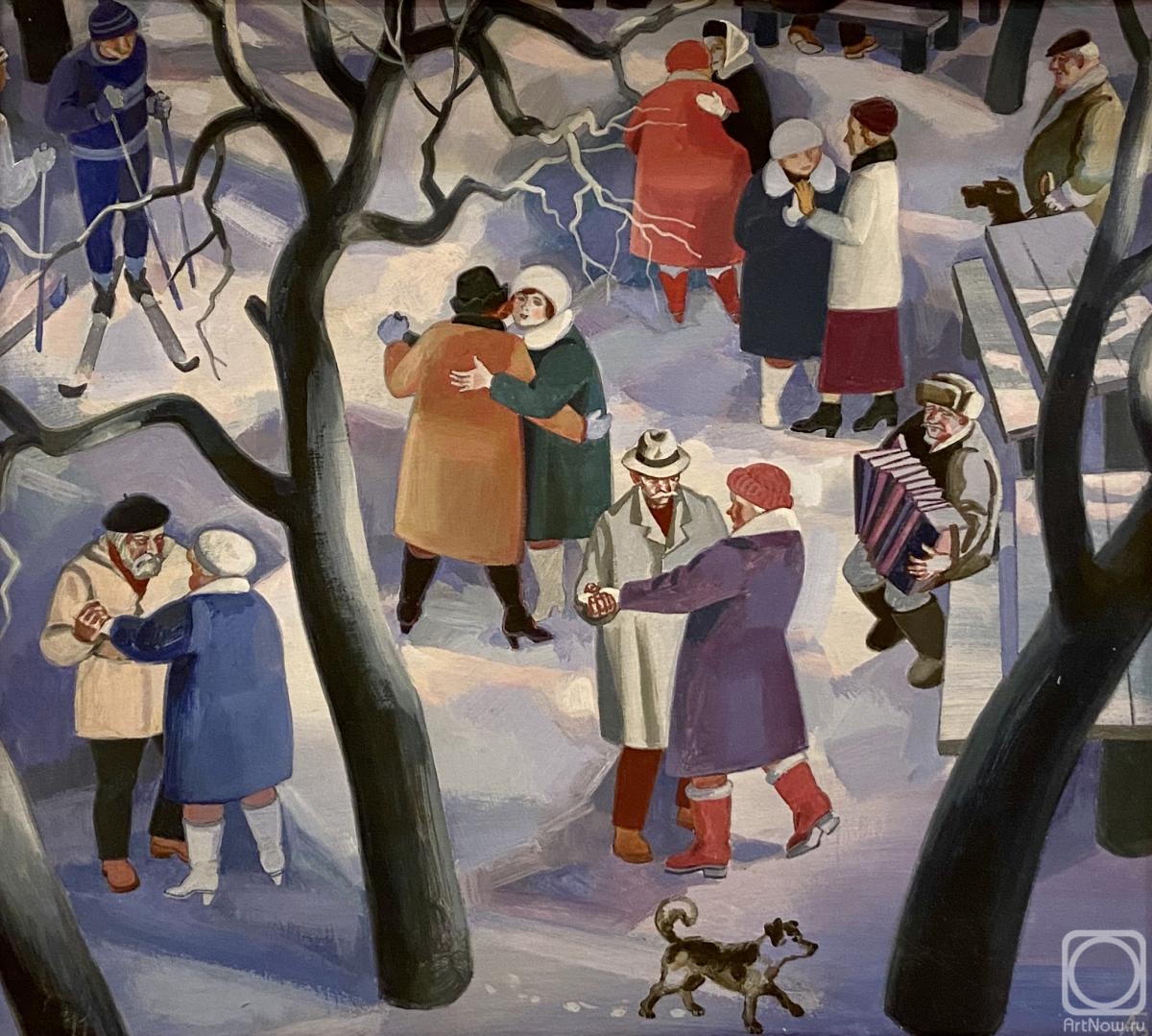 hardboard/oil 45cm x 50cm 2005
The artwork is framed
Available!
Price 3328 USD

Add to cart
or
buy now
e-mail to the artist's agent
Publication date: 2020.08.05
Until the end of the 20th century, dancing on the streets and in parks was very popular in Moscow. Dance evenings were accompanied by live music. Often it could be one accordionist, and sometimes entire musical groups. Sparkling snow, bright clothes of dancers, peaceful observation of passers-by, a puppy running in the foreground - all this makes the picture incredibly alive.