Scent of Roses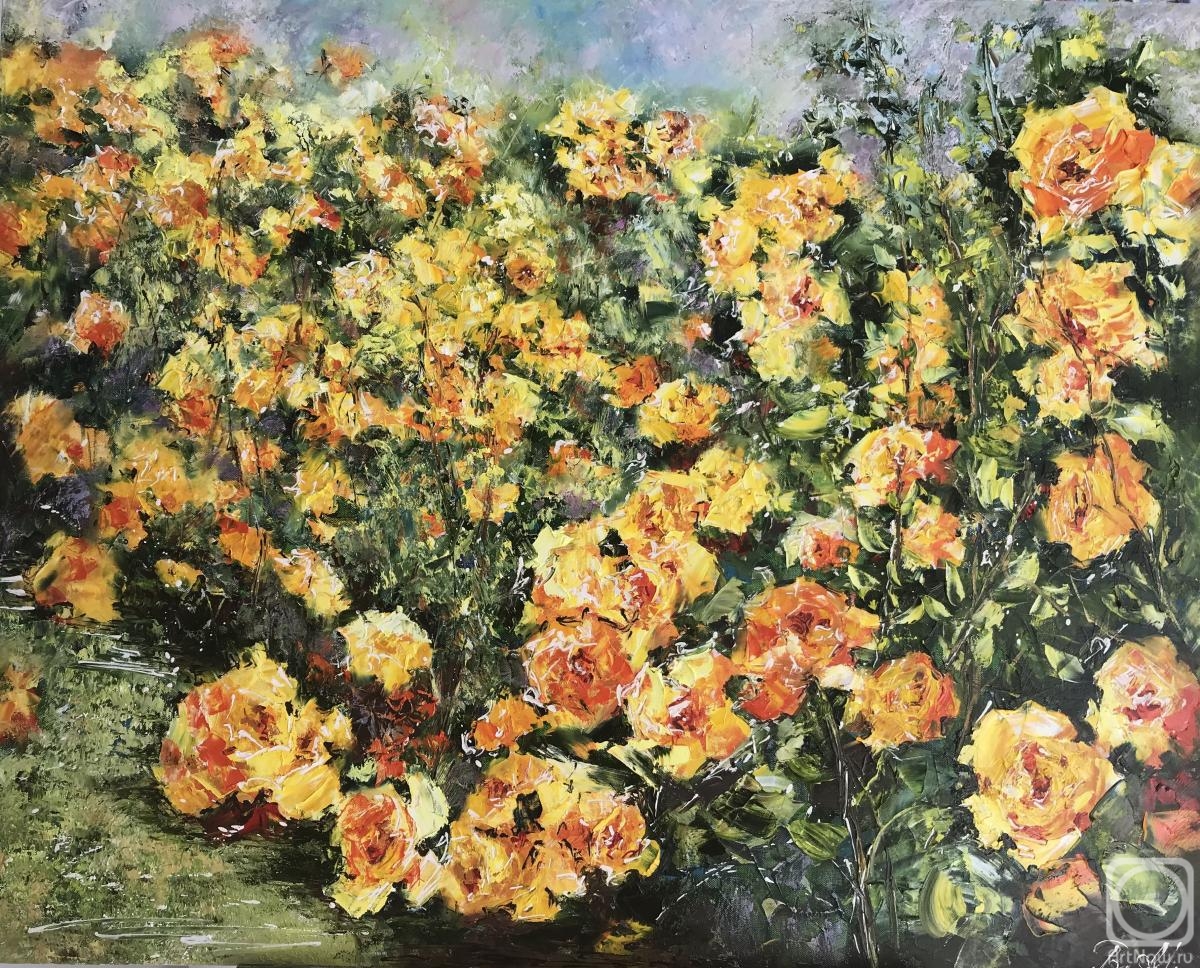 canvas/oil 80cm x 100cm 2018
Available!
Price 2727 USD

Add to cart
or
buy now
e-mail to the artist
Publication date: 2020.04.10
Collection «Flowers, Trees & Garden»

* * *

«Malivanis deep affinity to nature is also shared with the Pre-Raphaelites, notable through her predilection for painting serene and harmonious figures alongside an abundance of resplendent nature and blossoming flowers; this propensity reflects a philosophical connection with Sir John Everett Millais and John William Waterhouse».

«Diana Malivani. Critical Analysis» by Timothy Warrington, Art Critic, 2019
(International Confederation of Art Critics. London, UK & Chianciano, Italy)

* * *

For the Artist, flowers represent an inexhaustible source of inspiration. A principal goal of artists depicting flowers is to convey the aroma of a painted flower, its unique «soul». Diana Malivani believes that flowers «grown on canvas» should awaken in the human soul a sense of beauty, an awareness of the unity of all things hidden from us by time.

* * *

More photos of the artwork as well as the relvant documents are available upon request
(close-up views, the artists signature, in-context photos, publication copies, certificate of authenticity etc.).