The last cry of the Great dirty dog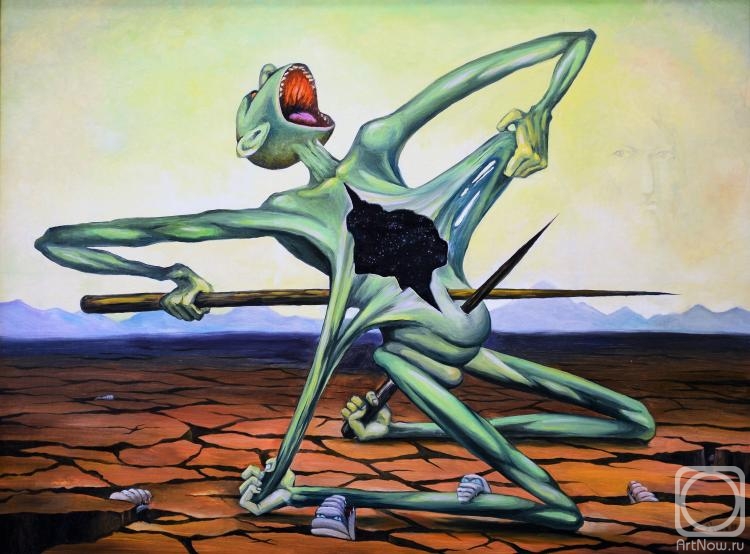 canvas/oil 90cm x 120cm 1999
The artwork is framed
Available!
Price 16514 USD

Add to cart
or
Buy now
e-mail to the artist
Publication date: 2017.11.29
Cracked earth. Closeup of a humanoid creature with another pair of hands instead of feet permeates himself two staves, breaks his body. Screams from the pain, his mouth wide open. From cracks in the ground pop out some creatures and bite him. In the background a mountain landscape, in the sky, barely visible someones face.