Color magic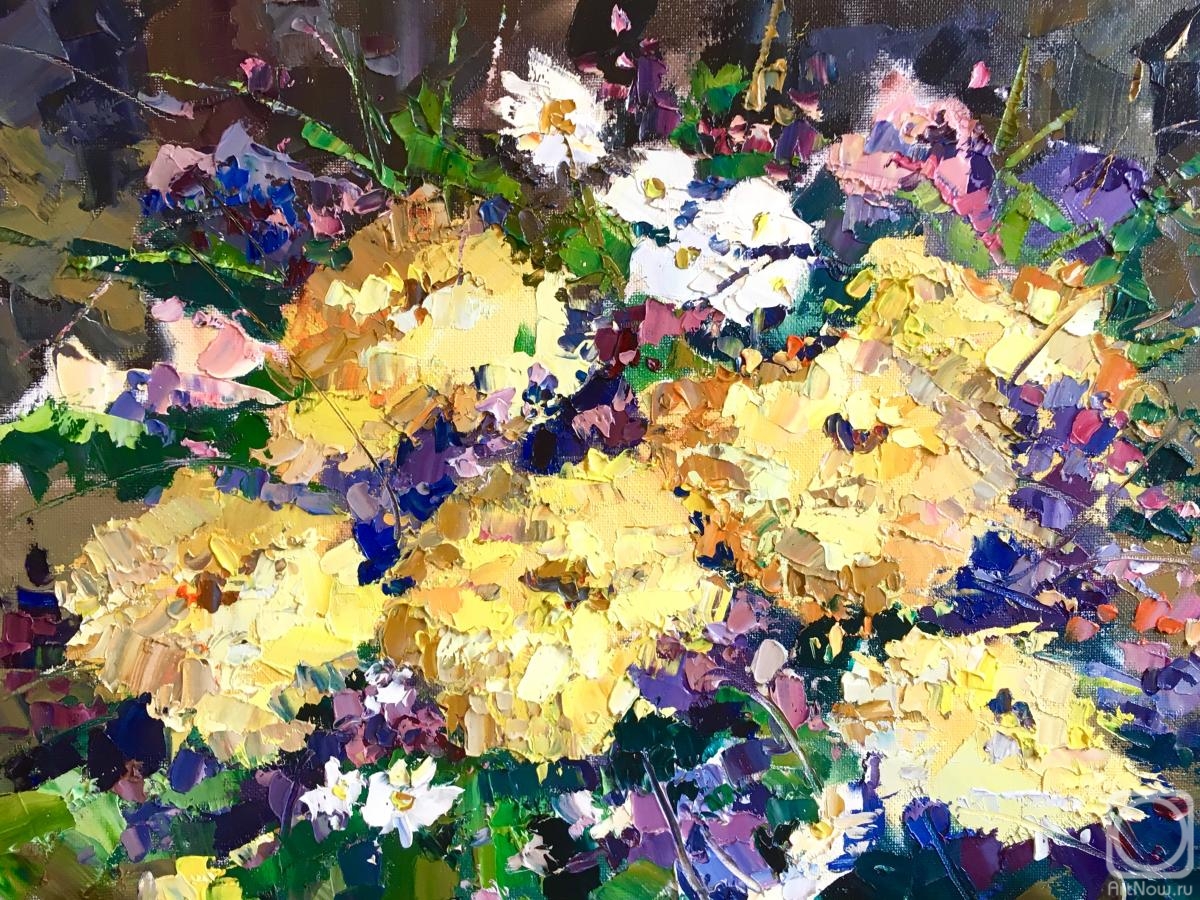 canvas/oil 30cm x 40cm 2019
The artwork is framed
Available!
Price 246 USD

Add to cart
or
buy now
e-mail to the artist
Publication date: 2019.08.16
The work is done in the style of impressionism, palette knife.
The paints are of high quality, therefore they retain color well.
In this technique you can see the magic.. . Each brushstroke in the picture is carefully thought out, and in itself looks like a work of art. And when you look at a picture from afar - magic happens.. . strokes are mixed together, turning into a bright still life of yellow chrysanthemums.. .