Return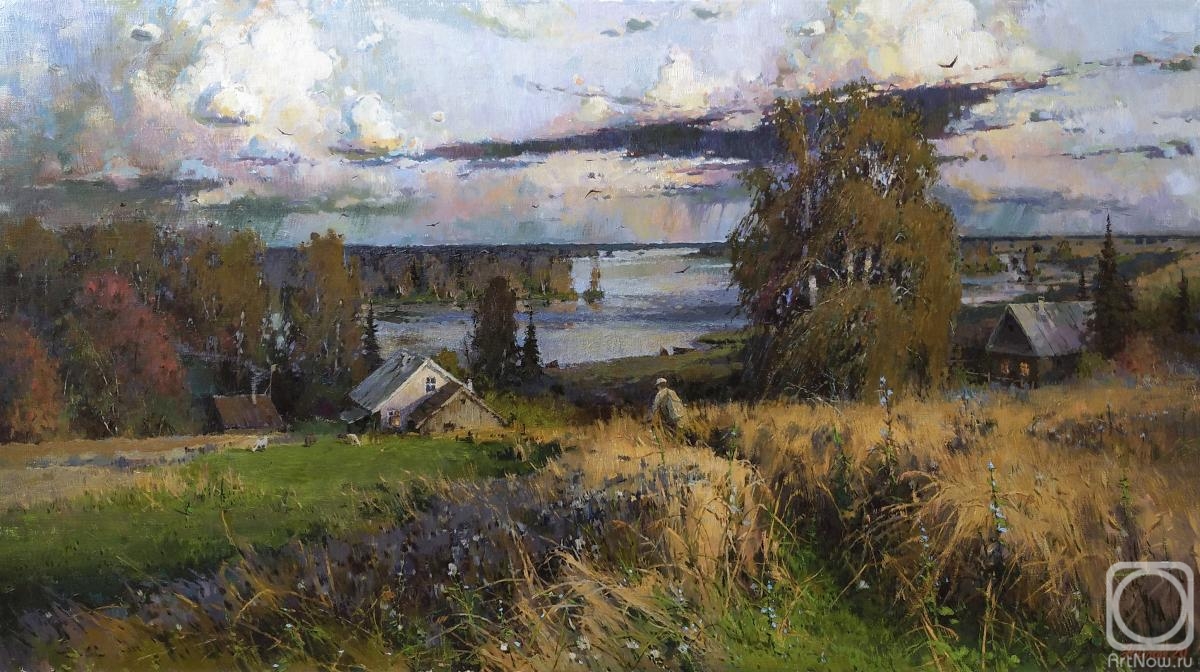 canvas/oil 100cm x 56cm 2020
"And the horses played in the field,
We searched the whole dawn.
What are they doing?
Whose share do they have
Are they driving around the field?
Is it not mine?

Quiet in the field.
The horses are tired ...
Quiet in the field -
Call, dont call.
In a sleepy lake, as in an icon -
Red salary of dawn "

Anyone who is familiar with the work of Vasily Makarovich Shukshin knows the love for his home, which he wrote about in his stories. About the longing and dust of city life, and about the life of the countryside, free and native. And this verse is an epigraph to the writers story of the same name "And the horses played in the field." This theme of excommunication from ones roots is especially evident here. And it always ends with thoughts, what if ... For some reason, this story was especially fond of me, and in my thoughts I always continued it with the fact that the main character will someday return to his home. When I was writing a sketch for this picture (at that time I did not even have it in my mind), for some reason I saw that scene of the return, for some reason this view from a hillock in the village of Kamenka left the images described by Shukshin. and grew into something more.