Tea house on Myasnitskaya , Moscow, Russia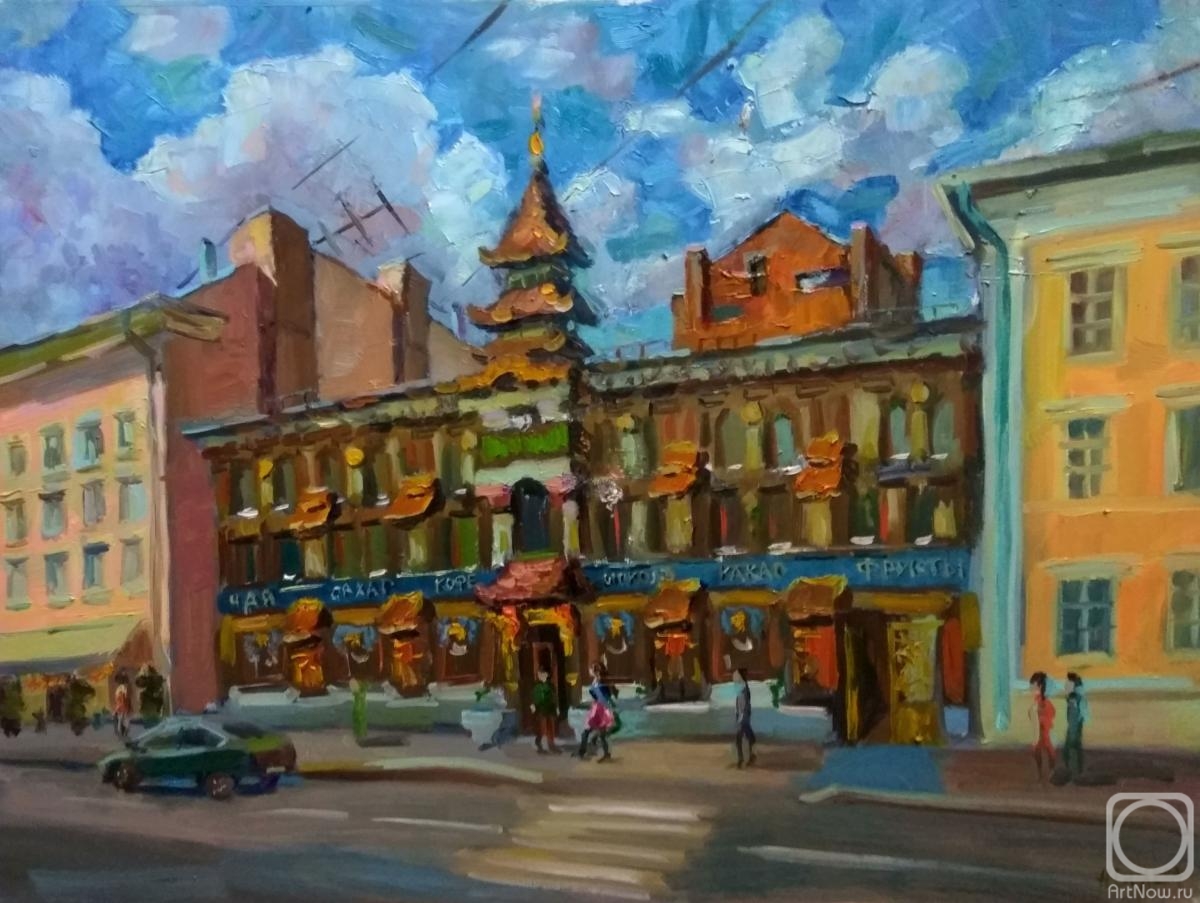 canvas/oil 60cm x 80cm 2017
Available!
Price 397 USD

Add to cart
or
buy now
e-mail to the artist
Publication date: 2018.12.09
It was built in 1893 by the architect Roman Klein and belonged to the merchant Sergei Vasilyevich Perlov. In 1895-1896 the house was rebuilt in the pseudo-Chinese style by Carl hippius. After the October revolution, the ground floor outlet continued to operate and the upper rooms were converted into communal apartments.