In the summer morning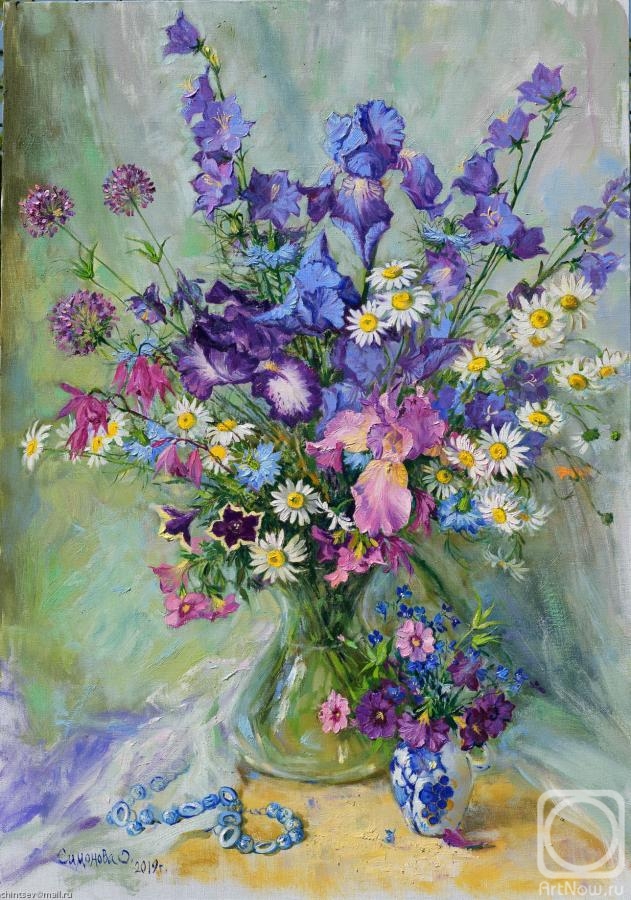 canvas/oil 100cm x 70cm 2019
Available!
Price 776 USD

Add to cart
Buy now
e-mail to the artist
Publication date: 2019.06.02
Beginning of summer. In my garden a set of plants blossom. I collected a bouquet from irises, kompanula, akvilegiya, a kolibrakhu, a petunia and camomiles. The bouquet, very gentle and harmonious on color, turned out. Drew from life with pleasure and admiration from this Supernal loveliness! The picture is painted on the canvas tense on the stretcher. It is not issued yet. At the request of the buyer I can pick up a baguette. The picture can become a fine, unique gift, will become decoration of any interior.