Tulips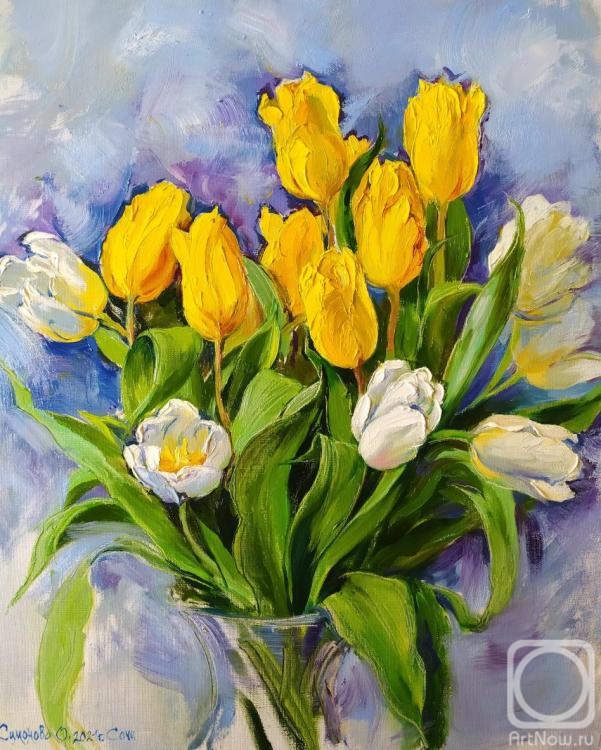 canvas/oil 50cm x 60cm 2021
Available!
Price 287 USD

Add to cart
or
Buy now
e-mail to the artist
Publication date: 2021.03.11
Original oil painting on canvas stretched on a stretcher. A sketch from nature. Fresh bouquet of white and yellow tulips. Nice colors; yellow, white, green, pale blue. The picture can become a pleasant gift for a woman, girl, mother, decorate any interior, it will look especially good in the bedroom. There is a single copy. After the sale, I will send the painting within 5 days.