Russian winter on Volkhov river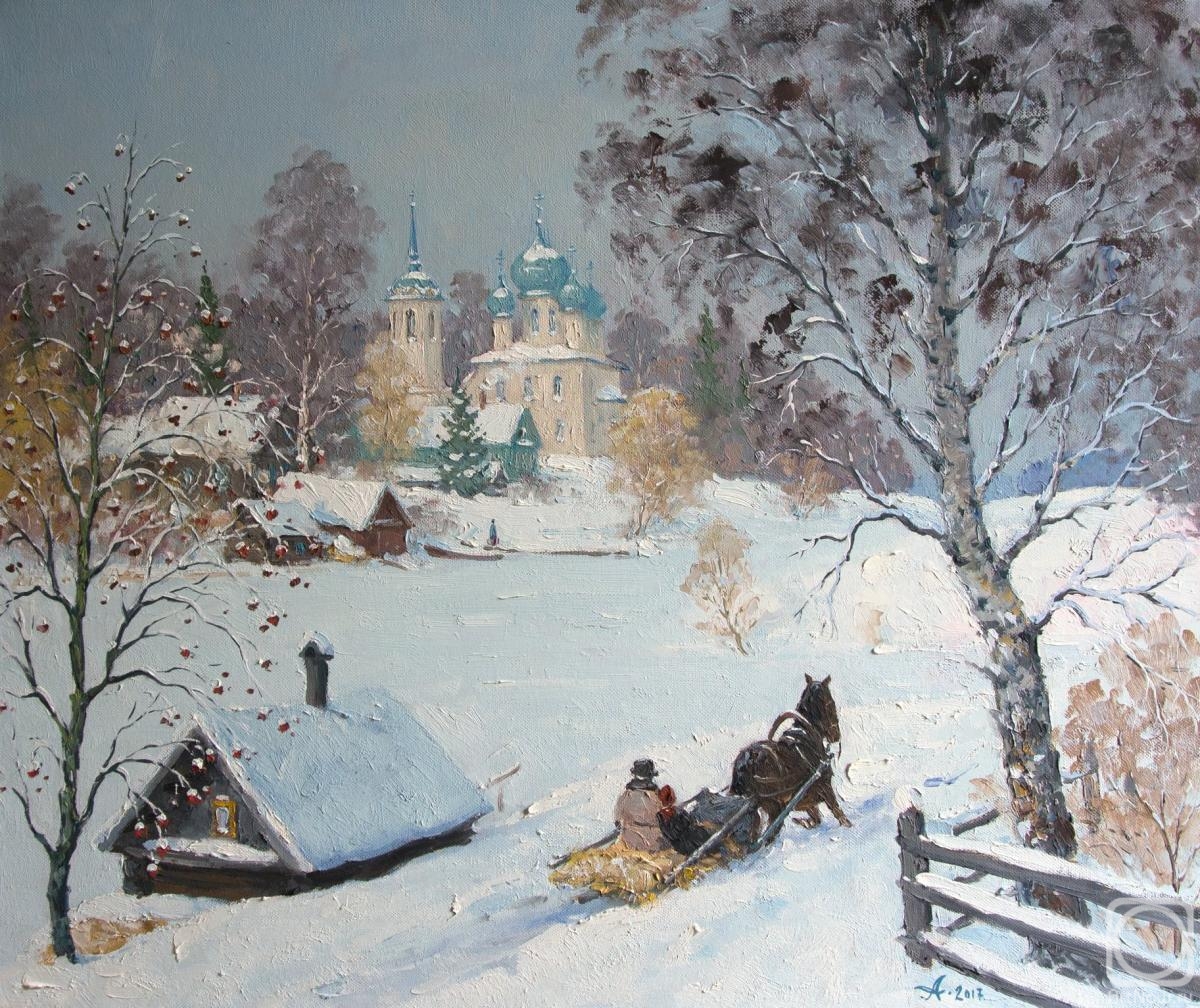 canvas/oil 50cm x 60cm 2017
Available only for commission
Price
441 USD

Add to cart
or
order now
e-mail to the artist's agent
Publication date: 2019.10.22
Staraya Ladoga (Russian: Ñòaðàÿ Ëaäîãà); Finnish: Vanha Laatokka or the Aldeigjuborg of Norse sagas, is a rural locality (a selo) in Volkhovsky District of Leningrad Oblast, Russia, located on the Volkhov River near Lake Ladoga, 8 kilometers (5.0 mi) north of the town of Volkhov, the administrative center of the district.

It used to be a prosperous trading outpost in the 8th and 9th centuries. A multi-ethnic settlement, it was dominated by Scandinavians who were called by the name of Rus. For that reason, it is sometimes called the first capital of Russia, though back then Russia didnt exist for many centuries to come.

Dendrochronology suggests that Ladoga was founded in 753. Until 950, it was one of the most important trading ports of Eastern Europe. Merchant vessels sailed from the Baltic Sea through Ladoga to Novgorod and then to Constantinople or the Caspian Sea. This route is known as the trade route from the Varangians to the Greeks. An alternative way led down the Volga River along the Volga trade route to the Khazar capital of Atil, and then to the southern shores of the Caspian Sea, all the way to Baghdad. Tellingly, the oldest Arabian Middle Age coin in Europe was unearthed in Ladoga.

The original inhabitants of the settlement were Norsemen. The original Finnish name, Alode-joki (i.e., "lowland river"), was rendered as Aldeigja in Norse language and later as Ladoga in Old East Slavic. Staraya is Russian for "Old".