Girl with a horse (portrait from a photograph)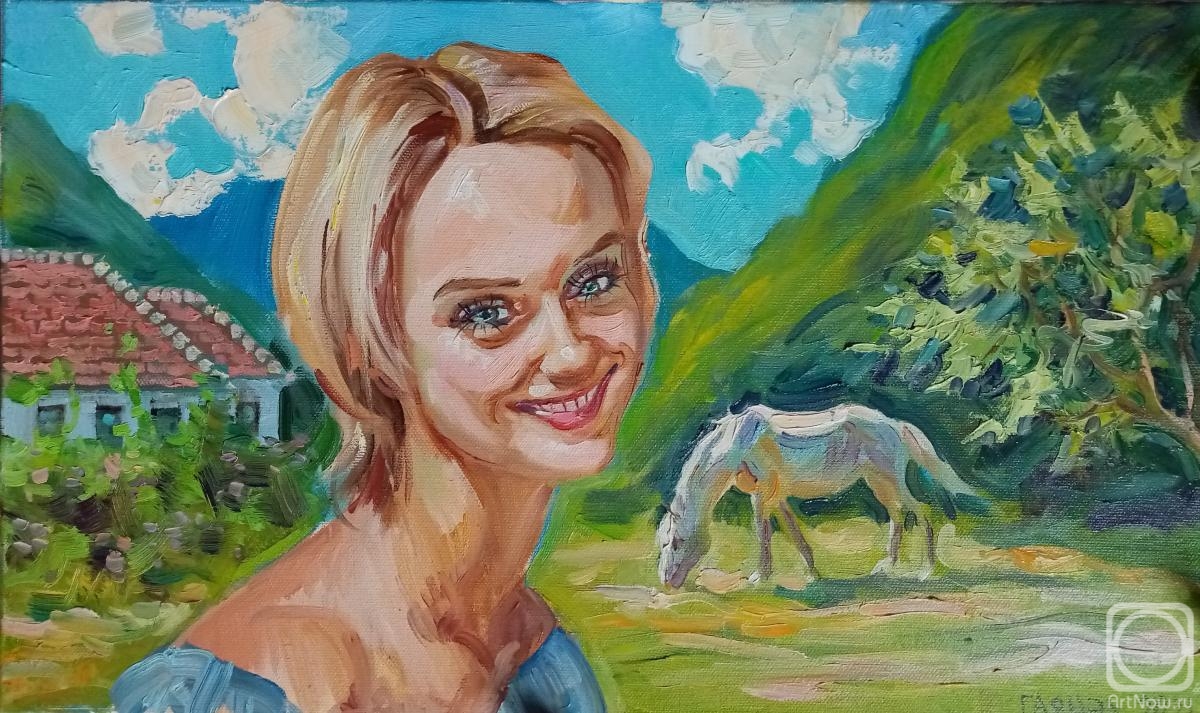 canvas/oil 30cm x 50cm 2021
Available!
Price 55 USD

Add to cart
or
buy now
e-mail to the artist
Publication date: 2021.03.22
Actually, I was ordered a friendly cartoon, but oil on canvas!
For a long time I have not deform my faces when I draw friendly caricatures, I only slightly emphasize the characteristic.
But... The customer found out what this girl is dreaming about. About the house in the mountains and horses. Thats why I portrayed it all here! The result is such a "magical" portrait!