The Poppies of Kaliakra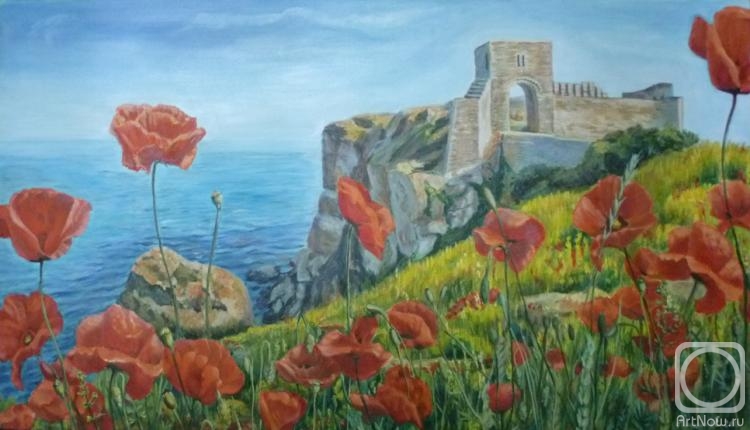 canvas/oil 50cm x 90cm 2013
Available!
Price 701 USD

Add to cart
or
Buy now
e-mail to the artist
Publication date: 2013.08.12
Landscape with a view of the fortress of Kaliakra. They say, poppies bloom where blood was shed.
In 1791 at Cape Kaliakra Admiral Ushakov routed the Turkish fleet.
There is a legend about 40 Bulgarian girls who chose to link their spit and throw myself into the Black Sea with the cape, instead of being captivated by the Ottomans.
The painting was done for the show "Slavic Bridge", which was held in the Bulgarian cities of Varna and Dobrich in the summer of 2013.
The picture is framed with a decorative trim.