It's a wonderful day for a walk. St. Petersburg, Palace Emb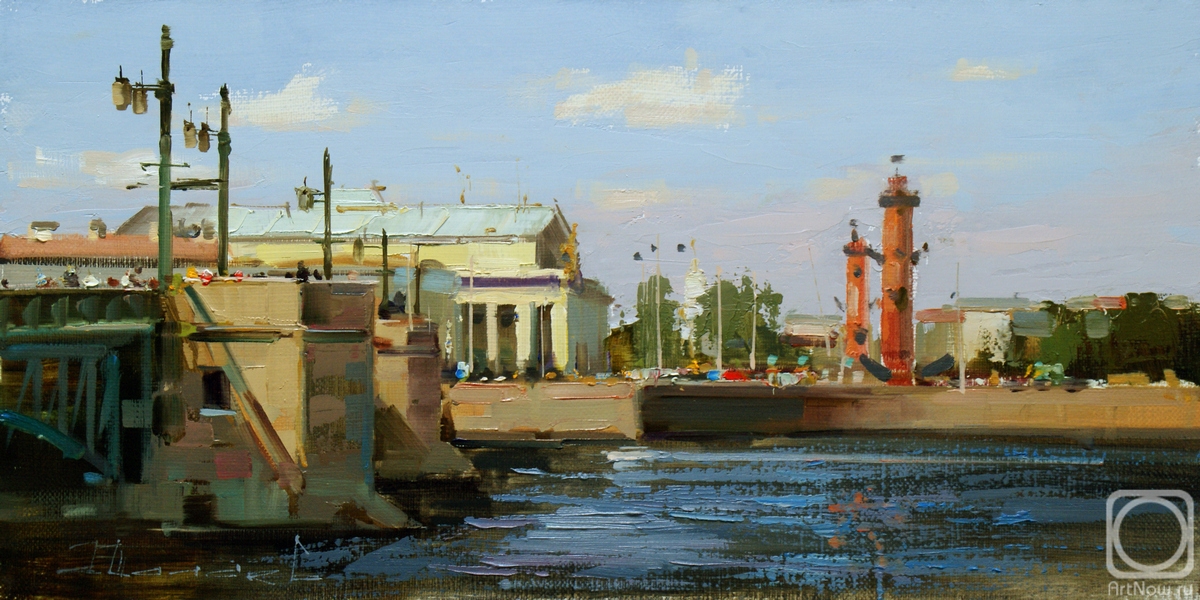 canvas/oil 20cm x 40cm 2019
The artwork is framed
Available!
Price 269 USD

Add to cart
or
buy now
e-mail to the artist
Publication date: 2019.05.02
The palace bridge saddled the dark-water Neva, warmed by a fine summer afternoon. The scarce St. Petersburg sun decorated granite pavements with its precious rays. Both the air and the soul were filled with warmth.