Boulevard de La Madeleine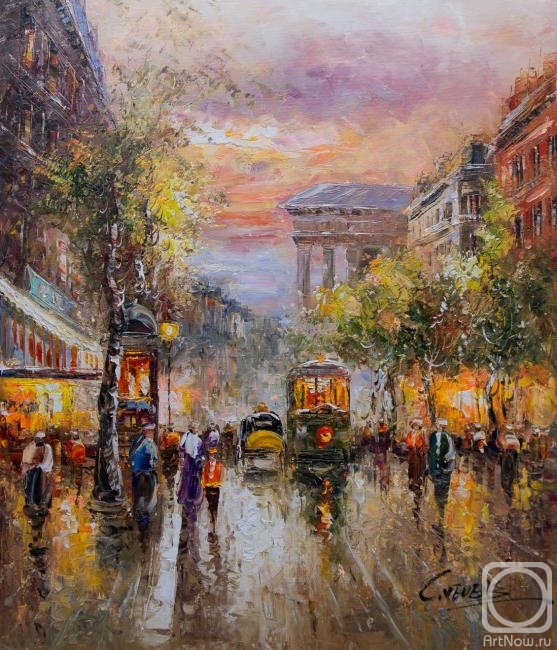 canvas/oil 60cm x 50cm 2016
Landscape of Paris, by Antoine Blanchards "Boulevard de La Madeleine" (a copy of Christine Vivers)
Oil on canvas
Antoine Blanchard (A. Blanchard)
Genre: Landscape. Paris
Style: Impressionism
Size: 50x60
Antoine Blanchard (Antoine Blanchard), a French painter, partly inheriting the traditions of impressionism, but has formed its own unique and recognizable style of writing.
Images of Paris Antoine Blanchard in the interpretation of Christina Weavers, written in the best traditions of the original source-this is a great gift for real romantics! Each picture is like an invitation to walk along the embankments, boulevards and streets of old Paris.