Two Cranes (Ustad Mansur. Copy)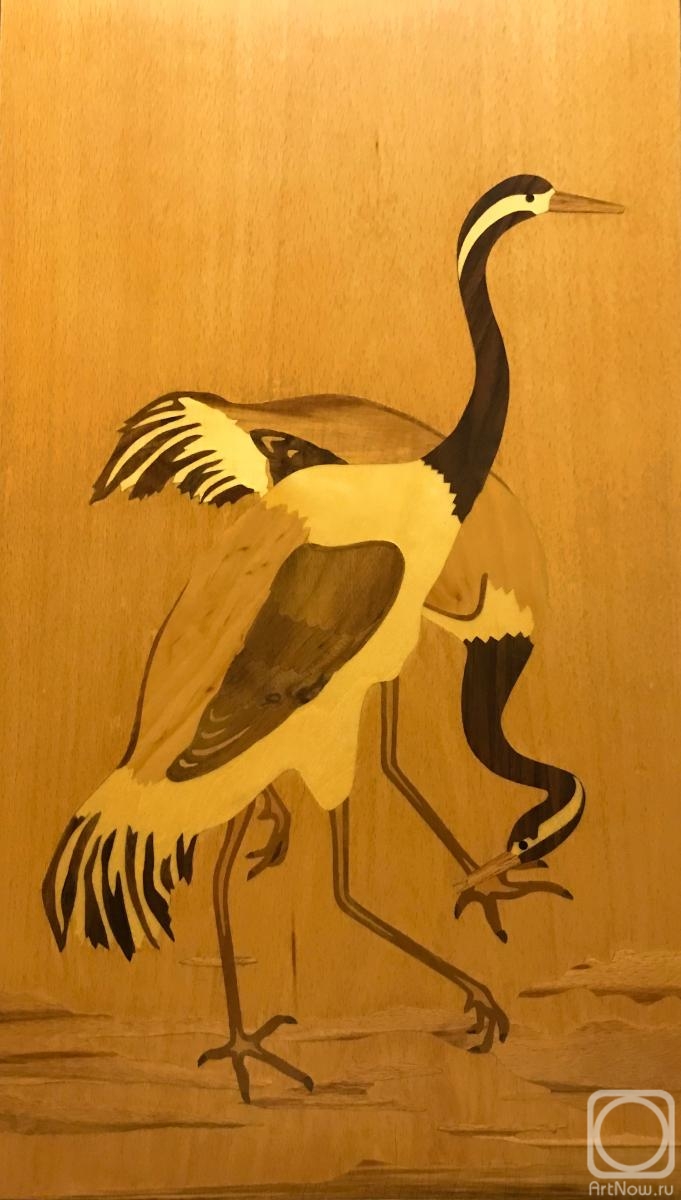 wood 54cm x 31cm 2020
The artwork is framed
Available!
Price 3721 USD

Add to cart
or
buy now
e-mail to the artist's agent
Publication date: 2020.07.25
The marquetry painting "Two Cranes" is based on the original painting by the famous Indian artist Ustad Mansur, who lived in the 16th-17th centuries (exact dates are unknown) during the reign of the fourth emperor of India, Jahangir. Under his patronage, Ustad Mansur became a court painter, devoting his life to the development of the art of zoological and botanical scientific illustration. Mansur, nicknamed "ustad", which means "master," is a representative of the Mughal school which was specialized in depicting rare birds and animals. Mansour mainly worked in the genres of Mughal painting and animalism. The crater on Mercury was named in honor of the artist Mansur.
Mansours original painting "Two Cranes" is kept in the Victoria and Albert Museum in London, Europes first museum of decorative and applied arts, founded in 1852. Some of his works are in the State Hermitage Museum in St. Petersburg.

The size of the marquetry "Two Cranes" is 54x31 cm. It is close to the size of the original.