Southern flower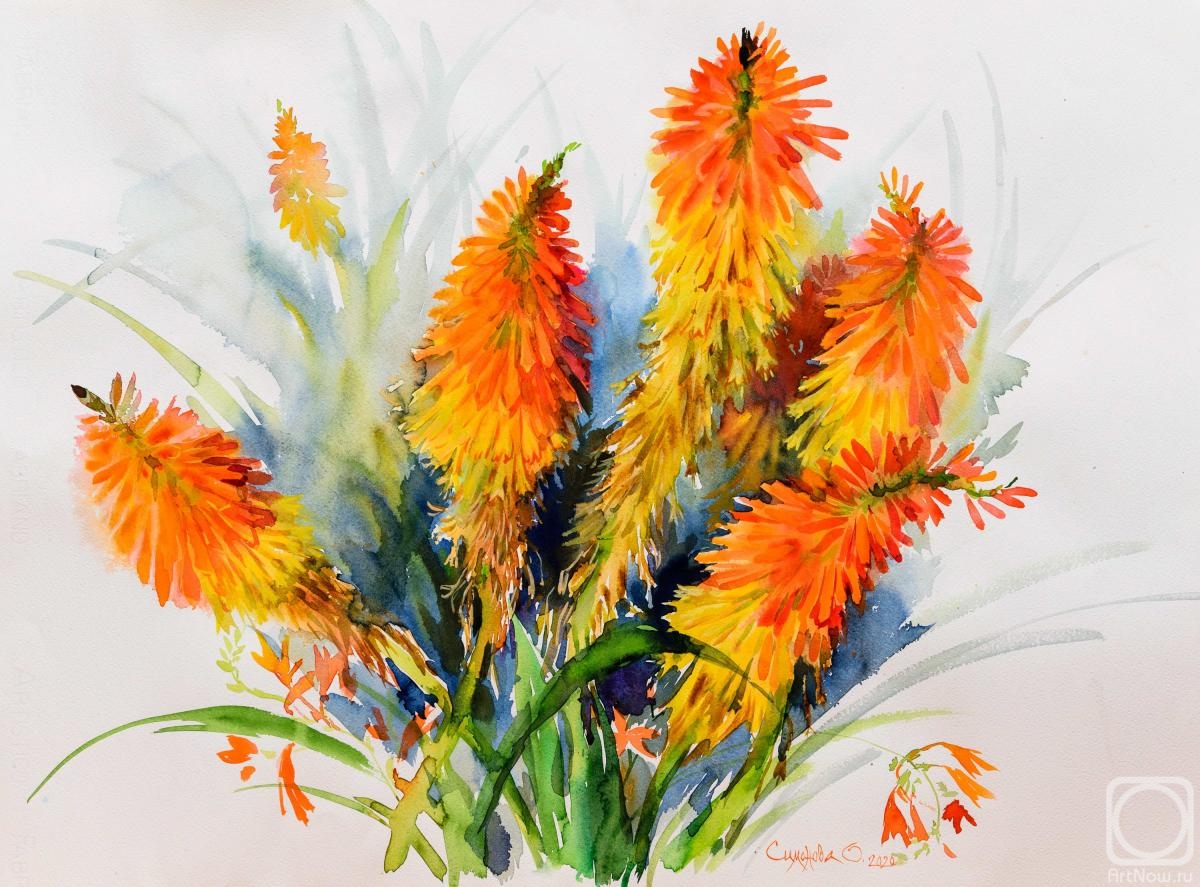 paper/water-color 56cm x 76cm 2020
Available!
Price 108 USD

Add to cart
or
buy now
e-mail to the artist
Publication date: 2020.07.25
Bright orange-yellow tropical flowers bloomed in my garden. And these amazing flowers are called Kniphofia. The work was painted from nature in watercolors on Fabriano Artistico paper 200 g / m 2. Authors work. There is a single copy. The painting is not framed. At the request of the buyer, I can arrange in a mat under glass and in a frame for an additional fee.