Apple orchard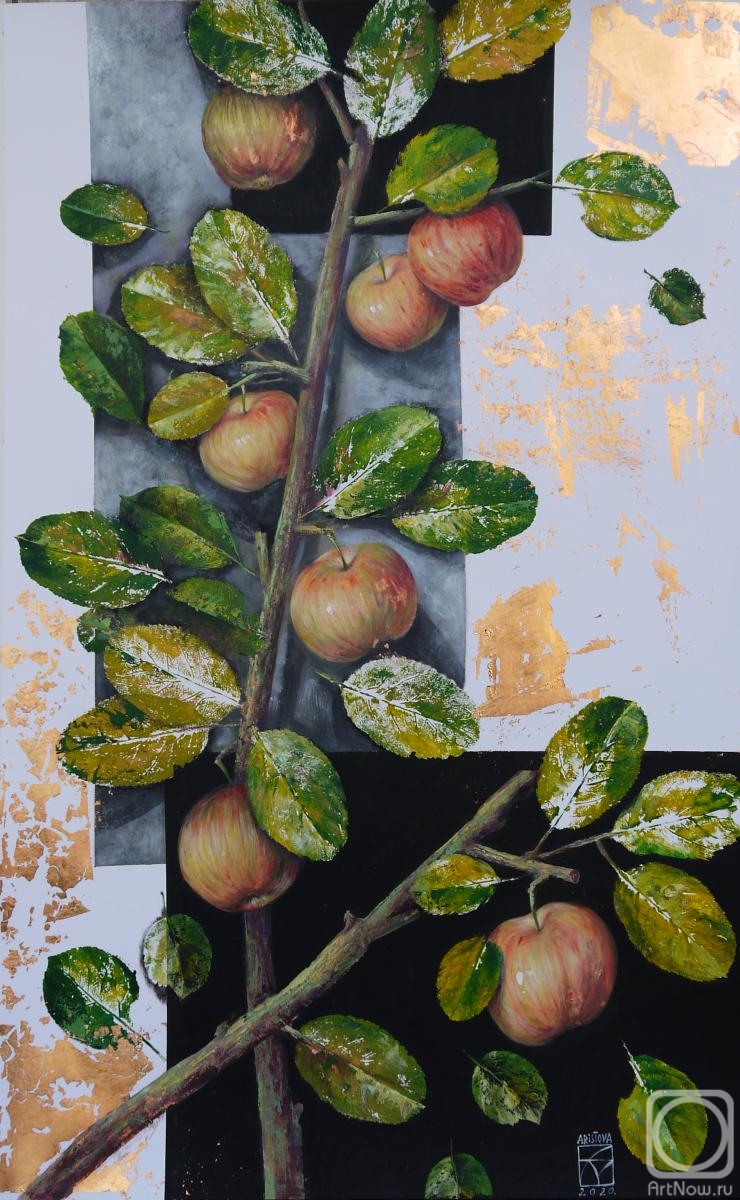 cardboard/acrylic 100cm x 60cm 2020
The artwork is framed
Available!
Price 675 USD

Add to cart
Buy now
e-mail to the artist
Publication date: 2021.05.10
This artwork was painted last summer, from April to August, we left St. Petersburg because of the pandemic, and went to the countryside, to the ancestral hose of my husbands family. The old apple orchard outside the window inspired me to create this picture.
Ever since the Academy of Fine Arts, Ive loved putting realistic objects on a decorative, minimalistic background.
This artwork will decorate any interior and fill it with the aroma of fresh apples, foliage, sun, summer.
The work was presented at my personal exhibition at the art center on Nevsky 8, in St. Petersburg.