Namestnikov Yury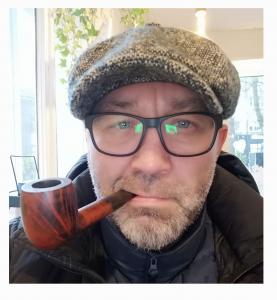 Registration 2015.06.08
ArtNow rating: 71
Magic Fish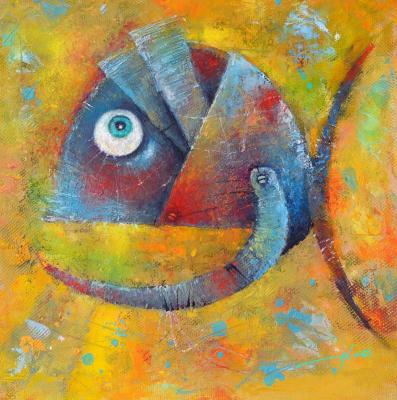 Girl with tulips (Flower girl)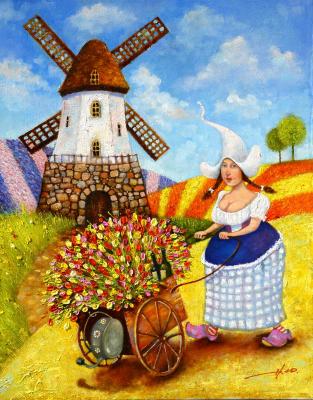 Color dream of Salvador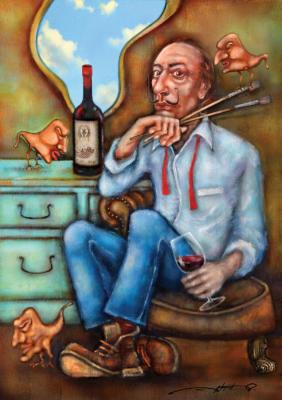 Sunflowers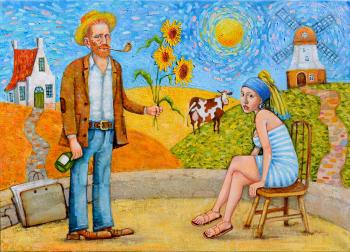 Biography
Artist, painter, illustrator, cartoonist.
Born in 1968 in the Komi Republic.
He graduated from art school and the graphic arts department of the art college. He received a historical education from Syktyvkar University. He graduated from computer design courses.
He painted his entire conscious life. He worked in various print media. Illustrated books and magazines.
Since 2015 - a free artist.
My paintings are the fruits of my crazy imagination. I create in my head. Hands embody my ideas.
I paint my paintings in oil or acrylic on canvas. I work in computer graphics.
I am an active member of the Cartoonbank International Cartoon Association.
Member of numerous exhibitions.
2015
Participation in ExpoArt (exhibition of modern painting).
Participation in the exhibition at the Haacht Beer Museum (Belgium).
2017
Participation as an illustrator at a literary exhibition in the city of Auent Burgundy (France).
Participation in a caricature exhibition at the Belgian Caricature Center.
Participation in the exhibition of caricatures Pushkinskaya, 10 (St. Petersburg).
2018
Participation in the exhibition "Portrait of a Cat" (St. Petersburg).
2020
Participation in the exhibition "In Vino Veritas"
Winner of international caricature contests.
Many of my works are in private collections in Russia, the USA, Germany, France, Belgium and other countries.
I live and work in the city of St. Petersburg.