Yachts in the sea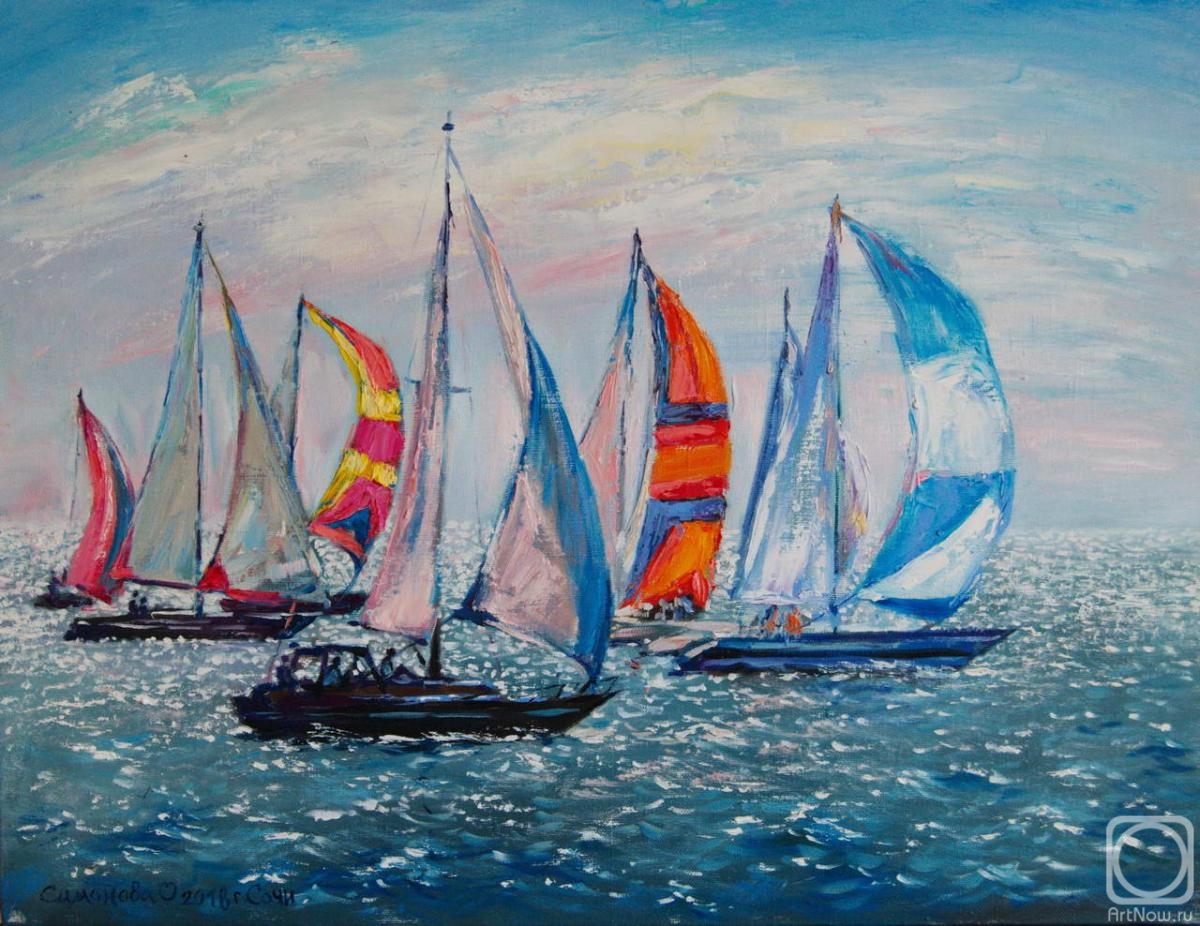 canvas/oil 50cm x 65cm 2018
Available!
Price
209 USD
245 USD
-15%

Add to cart
or
buy now
e-mail to the artist
Publication date: 2018.09.05
Sailing regatta. Windy day. Bright sails, the sea glints in the sun. The picture is executed in a pastose manner on the canvas tense on the stretcher. It isnt issued yet. At the request of the buyer I can issue in a baguette.