Overhanging clouds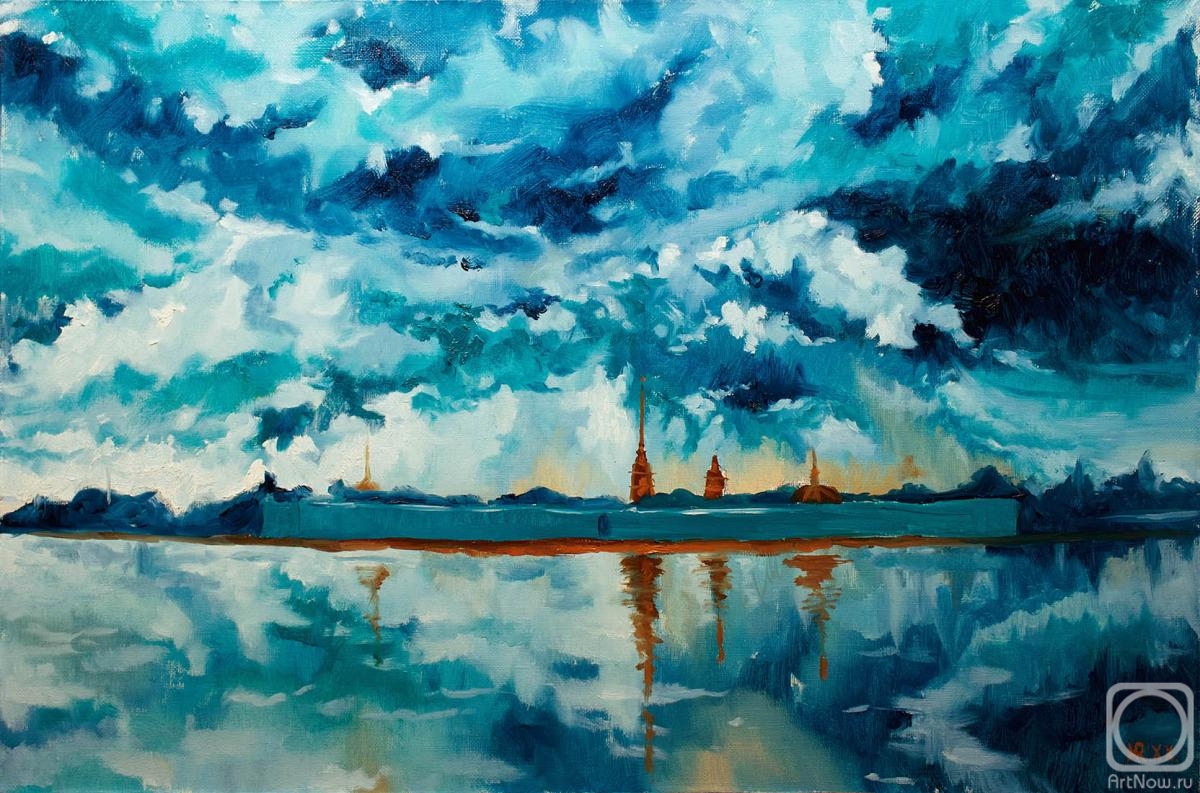 canvas/oil 60cm x 90cm 2020
Available!
Price 344 USD

Add to cart
or
buy now
e-mail to the artist
Publication date: 2021.01.16
When I painted this, I felt the weight of the sky, the expression of the clouds, heavy and cold clouds covering the sky, as if it were about to catch aspire. The sky is so low that you want to duck.
A strong wind drives the clouds, and there is a feeling of an approaching storm around. The colors of the painting are cold and restrained, which conveys the massiveness of the hanging sky. The deep blue color gives gravity and depth to the painting. The clouds seem to cover the whole city with a heavy blanket, and only Atlanteans
on the facades of houses, they can keep it, so that the sky does not fall on the city.
The golden rays are a contrasting spot in the painting, which gives it a warm accent. They are the hope that the storm will soon be gone.
The rays seem to break through the small window, giving air and light.
The picture is made with expression, in some areas you can see a large amount of oil paints, which gives
a feeling of the physical density of clouds.
There is nothing superfluous here, all emotions are focused on the feeling of harsh weather.

The painting is made with oil paints on canvas with a stretcher.

The canvas will be removed from the stretcher, rolled, and sent in a tube.
After receiving it, you can painstakingly stretch the painting on a stretcher and hang it in your interior!

The painting is covered with a varnish, which will prevent yellowing of the painting, as well as protect
it from moisture, dust, and sunlight.

If you have any questions or want to order a painting, do not hesitate to write to me!