Pacification of the day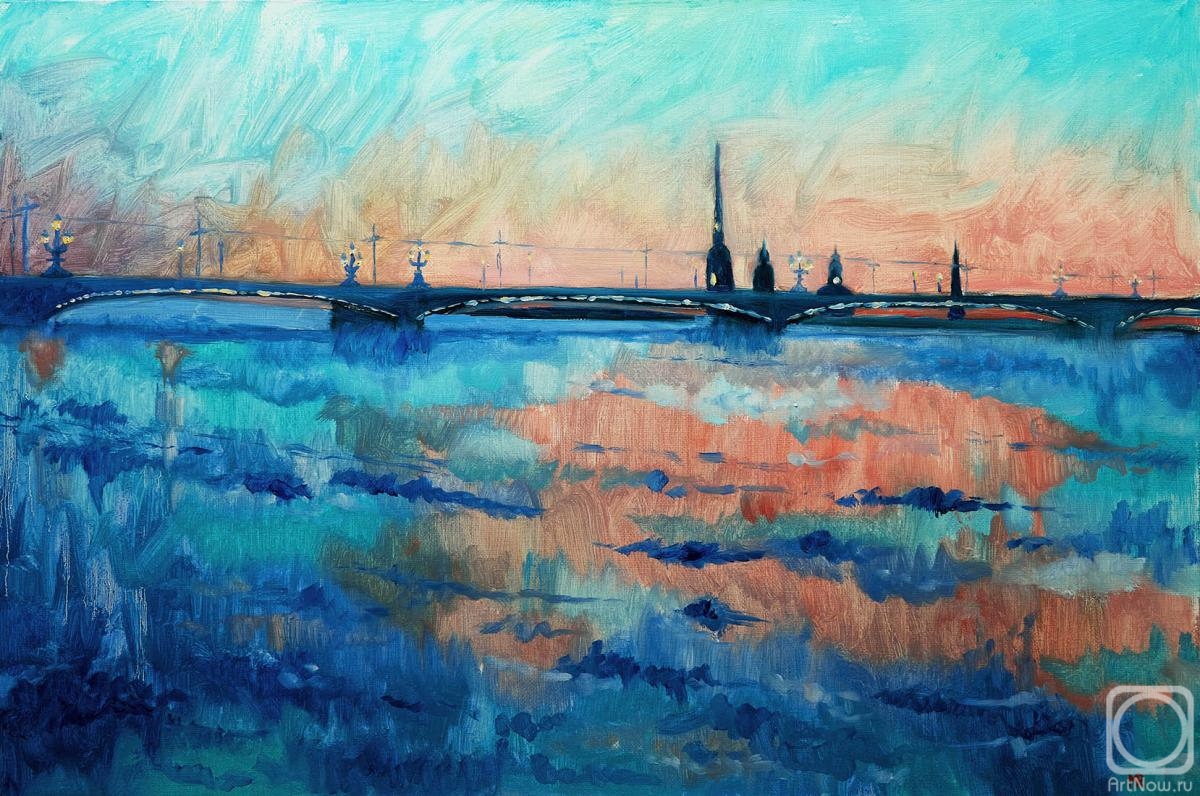 canvas/oil 60cm x 90cm 2020
Available!
Price 315 USD

Add to cart
or
buy now
e-mail to the artist
Publication date: 2021.01.16
When I look at this painting, I remember those feelings when I can go out to the embankment,
leisurely walk along the calm waters of the river, and enjoy the fresh wind and warm rays of the setting sun.
I look at the evening city, someone, like me, went for an evening walk with their dog, someone is running along the pavement. Someone had a picnic with
a glass of champagne right next to the pier. Everyone in this atmosphere is enjoying this moment and gets satisfaction from the world around him.
How often do we not pay attention to such simple things? Its so wonderful to stop for a moment in this everyday bustle and spend
sunset in tranquility, do not rush, slow downtime. Look inside yourself. Listen to your feelings, feel yourself here and now.
If you paid attention to this work, then you understand me.

I really like this view from the embankment to one of the bridges of the "Northern Venice", as St. Petersburg is often called.
In the summer, the city is full of colors. And the lights of this city add warmth to him.
The lights in the Cathedral of the Peter and Paul Fortress burn in the heart of this city. The high spire is one of the citys hallmarks on the Neva.
The colors of the painting bring together all the best shades of summer in St. Petersburg. The red sky reflected in the river adds space and air.
The warm rays of the sunset play in contrast with the already cold evening sky.
The Night is coming, but the sun is still playing with the last warm rays.

The oil on canvas technique allows for the subtle nuances of color and atmosphere.
There is some understatement in the picture. The picture shows the passing day, and the sunset is warm completion, but a new day will surely come.

The painting is made with oil paints on canvas with a stretcher.

The canvas will be removed from the stretcher, rolled, and sent in a tube.
After receiving it, you can painstakingly stretch the painting on a stretcher and hang it in your interior!

The painting is covered with a varnish, which will prevent yellowing of the painting, as well as protect
it from moisture, dust, and sunlight.

If you have any questions or want to order a painting, do not hesitate to write to me!