Artists / Painting / Grigorieva Natalia / The artworks /
Eternal theme
Natalia Grigorieva likes to combine genres: still-life, portrait in the interior, the image of animals. The painting "The Eternal Theme" was exhibited at several solo exhibitions in Russia and in Europe. Located in the catalog-monography of 2008, created with the support of Gazprombank.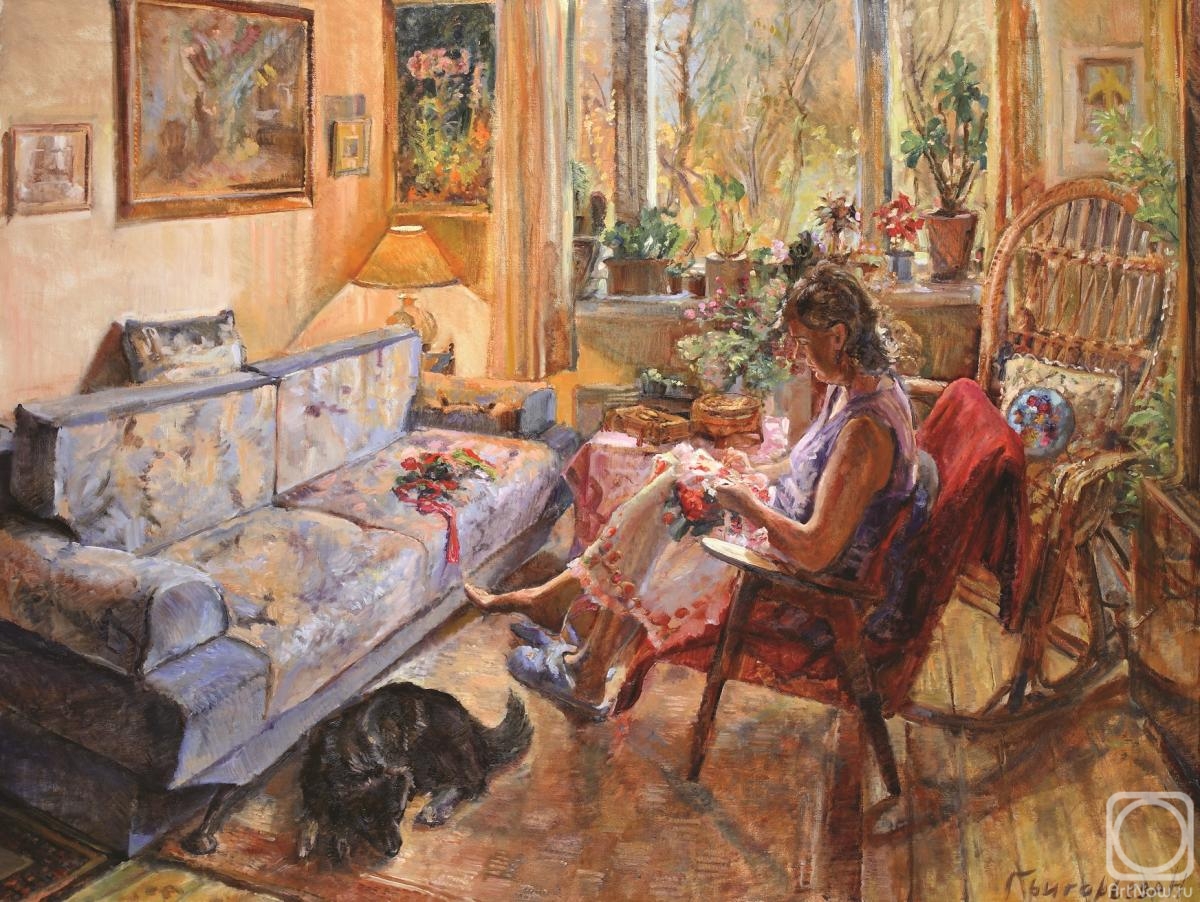 canvas/oil 105cm x 140cm 2007
The artwork is framed
Available!
Price 5473 USD

Add to cart
or
buy now

e-mail to the artist
2018.11.19