"There is nothing as demoralizing as modest, but constant income" (Edmund Wilson (1895 – 1972), American writer and critic)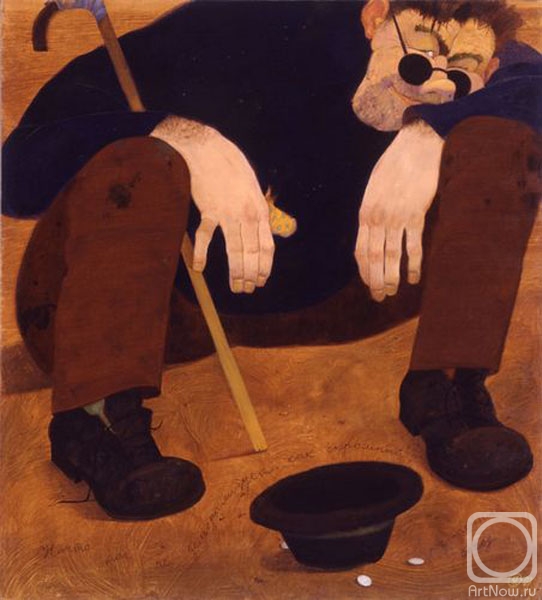 canvas/oil 90cm x 100cm 2007
Available!
Price 3245 USD

Add to cart
or
buy now
e-mail to the artist
Publication date: 2017.04.12
The art project "Aphorism - its yesterday, its today.. ." exists since 2003. Within the framework of this project several exhibitions were held in different cities of the country. Artistic interpretation of quotations, aphorisms, proverbs, etc.