Akasi Olga. By Dream's Lips, in Harmony of Silence
Olga Akasi has become a prominent event in cultural and artistic life of Ukraine and abroad. Her works are vivid and creative reactualization of Renaissance artistic traditions. With her imagination and mind, her will and, importantly, hand Akasi opens for her country a perspective, a corridor leading to the humanistic ideals of XV-XVI centuries.
For our so-called post-human society, where not only "God is dead", but also, together with him, man is, Olga Akasi as an artist (and, mainly, as a portraitist) gives a rebirth to the human. This idea is reflected brilliantly in Akasi's images which we may call phainomena, or those which appear and are present in light (of soul) and its reflections.
Valeria Gavrilenko, Ph.D, National University "Kyiv-Mohyla Academy"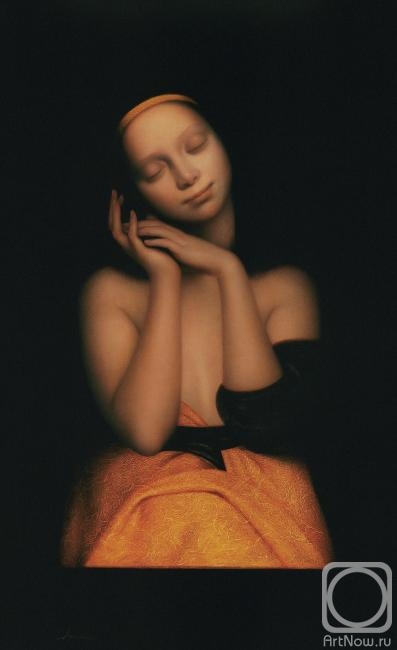 canvas/oil 77cm x 48cm 2008
The artwork is framed
Price 28000 USD
2011.05.06