Mother of God of Czestochowska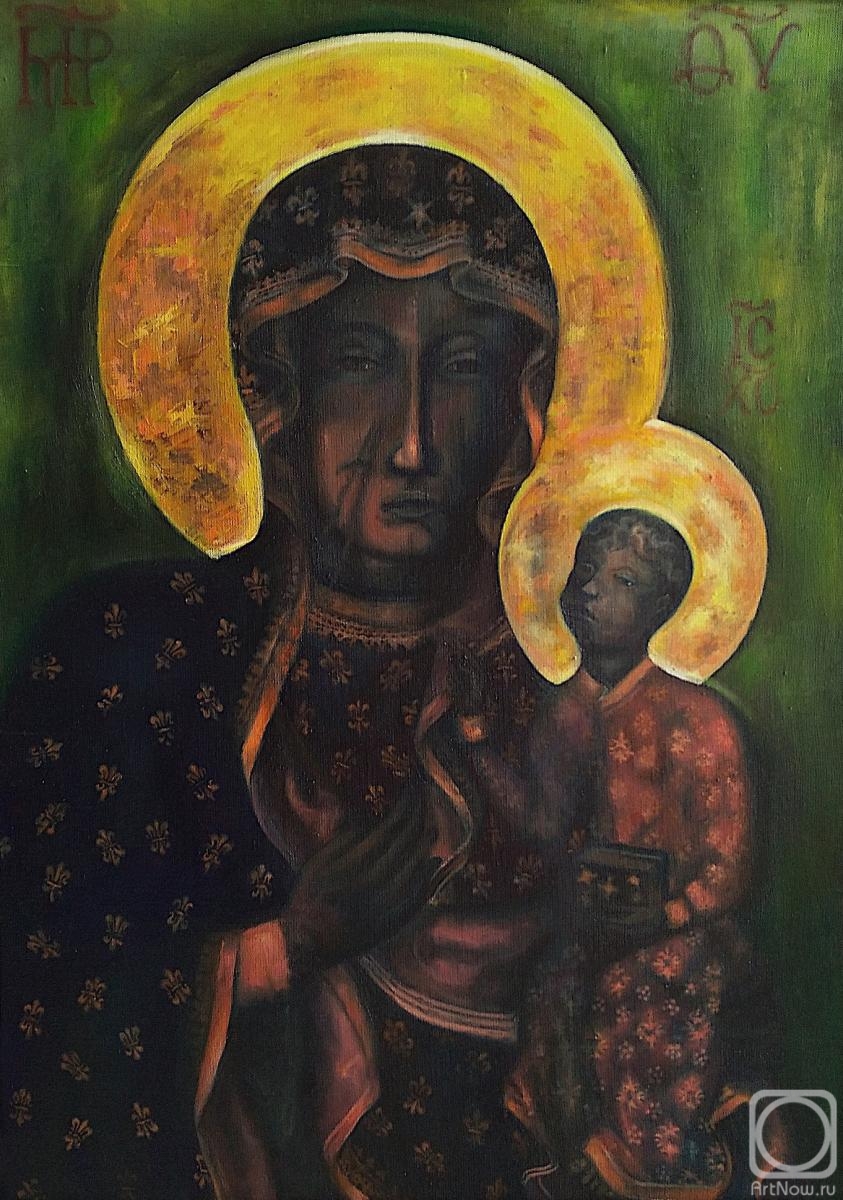 canvas/oil 90cm x 70cm 2021
The artwork is framed
Available!
Price 271 USD

Add to cart
Buy now
e-mail to the artist
Publication date: 2021.07.28
The Black Virgin icon, also known as the Black Madonna, is one of the most revered in both Catholic and Orthodox churches.
A distinctive feature of the miraculous image is the extremely dark or even black complexion of the Mother of God.
It is believed that the miraculous icon "The Black Mother of God" was painted by the holy Apostle and Evangelist Luke himself.
It is noteworthy that the overwhelming majority of the icons depict a scar on the face of the Virgin.
The mystery surrounding the very image of the Mother of God becomes even more mysterious in the image of the Black Mother of God, which refers us to the ancient texts of the Song of Songs, where a black face is mentioned.