Ranunculus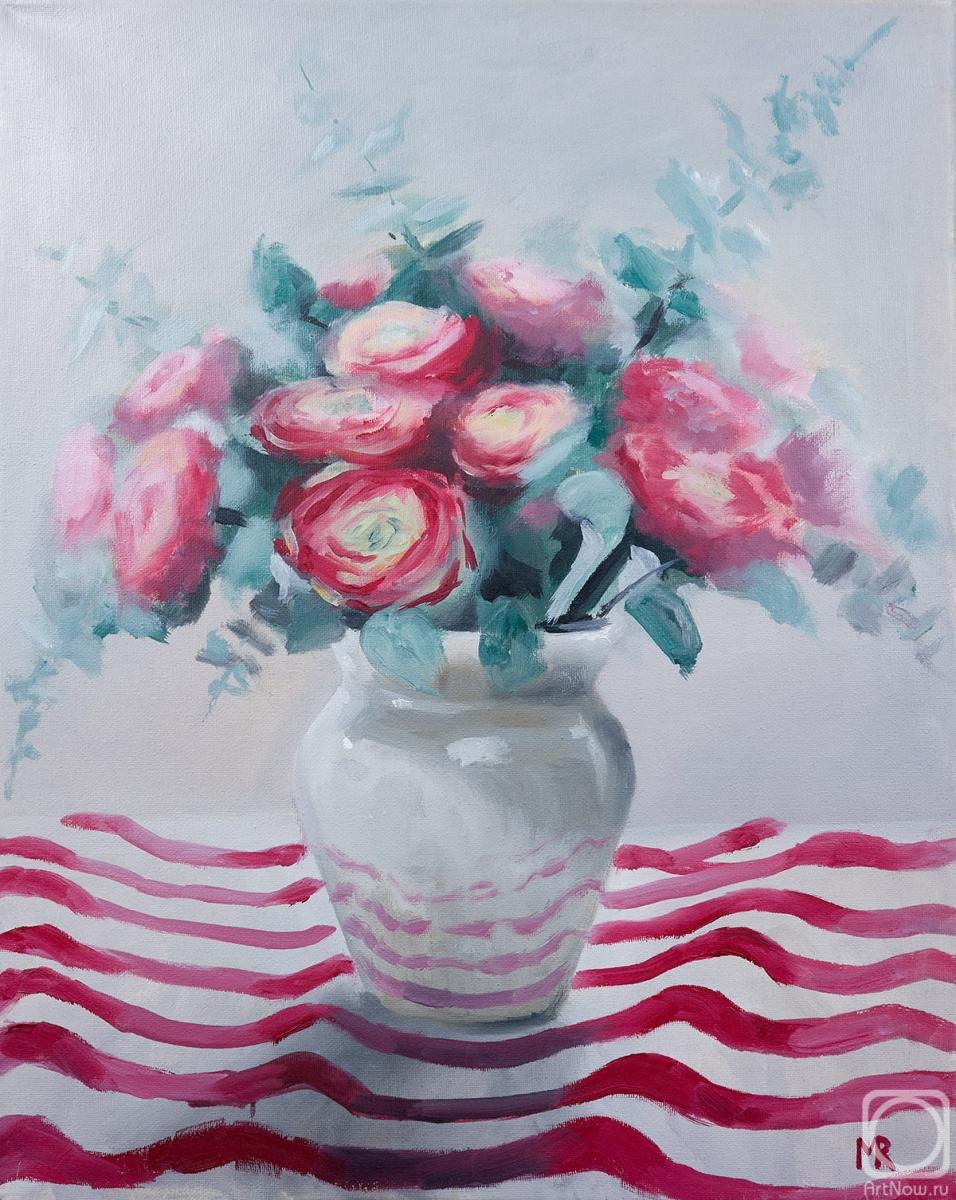 canvas/oil 50cm x 40cm 2021
Available!
Price 136 USD

Add to cart
or
buy now
e-mail to the artist
Publication date: 2021.03.27
Ranunculus or buttercups are one of the most delicate and my favorite flowers. Red is a bright color that gives passion and juiciness to these delicate colors. Eucalyptus leaves complement the smell and color with the bouquet. In addition to the colors in the picture there is a drapery with rhythmic patterns.This painting can fit into discreet modern interiors.The picture is made with oil paints on canvas with a stretcher.

The painting will be packed in a box and several layers of protective materials.After receiving it, you can hang it in your interior!

The painting is covered with a varnish, which will prevent yellowing of the painting, as well as protect
it from moisture, dust, and sunlight.

If you have any questions or want to order a painting, do not hesitate to write to me!