Autumn motive, sketch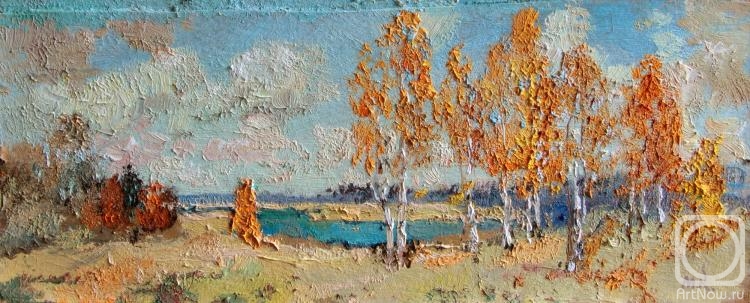 cardboard/oil 14cm x 33.5cm 1976
Available!
Price 294 USD

Add to cart
or
buy now
e-mail to the artist's agent
Publication date: 2017.12.16
Autumn with bright colors diligently decorated all around - a blue sky with fluffy white clouds and yellow thick grass. Gold coins overflow the foliage of slender birches. Far beyond the branches of the birches is a blue lake. In the background, the etude is a narrow strip of dark, dense forest. This vivid sketch Russian artist Mark Kremerre performed in the open air in 1976.