Tea Time on the Seafront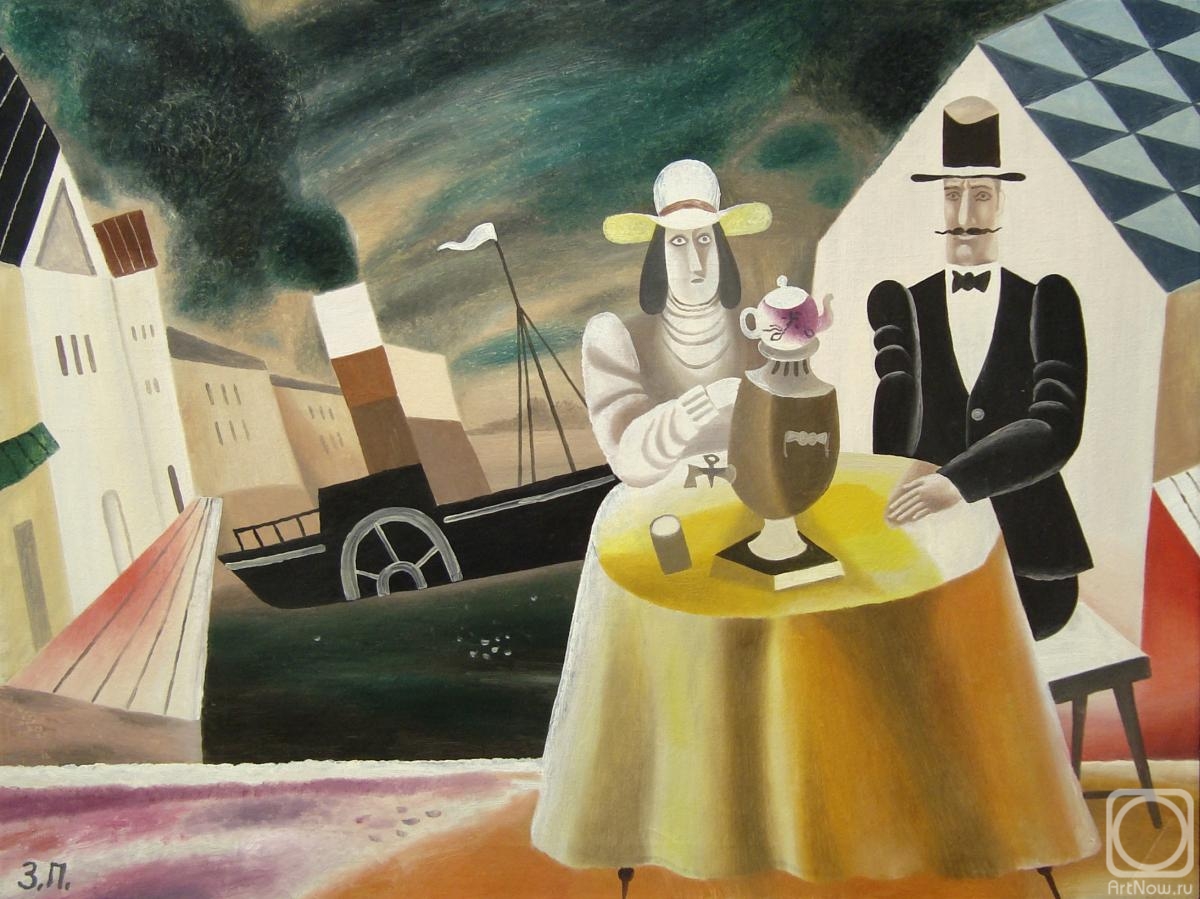 canvas/oil 75cm x 100cm 1996
Available!
Price 4369 USD

Add to cart
or
buy now
e-mail to the artist's agent
Publication date: 2019.01.09
Strange tea-time on the waterfront. With a samovar on a round table covered with a tablecloth. Cavalier and the lady are full of calm indifference to the environment. Hooters of a wheel steamer with a long pipe, from which black smoke pours, do not disturb them at all. They are on their own. They are beyond time and circumstance.