Blue kettle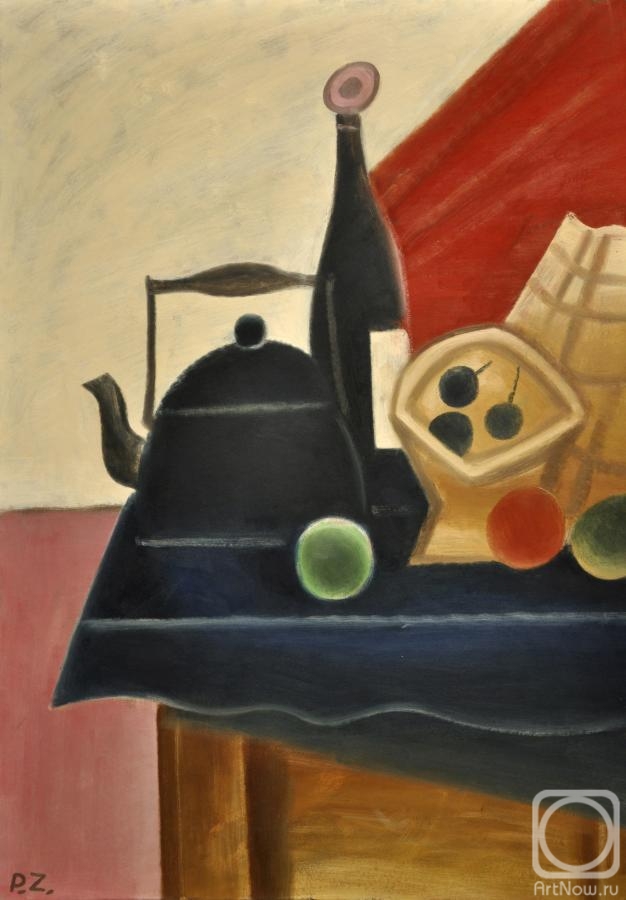 canvas/oil 93cm x 70cm 2014
Available!
Price 3815 USD

Add to cart
or
buy now
e-mail to the artist's agent
Publication date: 2019.04.16
The combination of everyday objects - a teapot, a bottle, a vase with fruits - creates a picture of the conditionally ordinary moment of being. I like these items taken separately, but in combination they give a new - picturesque - quality.