Avila, fortress wall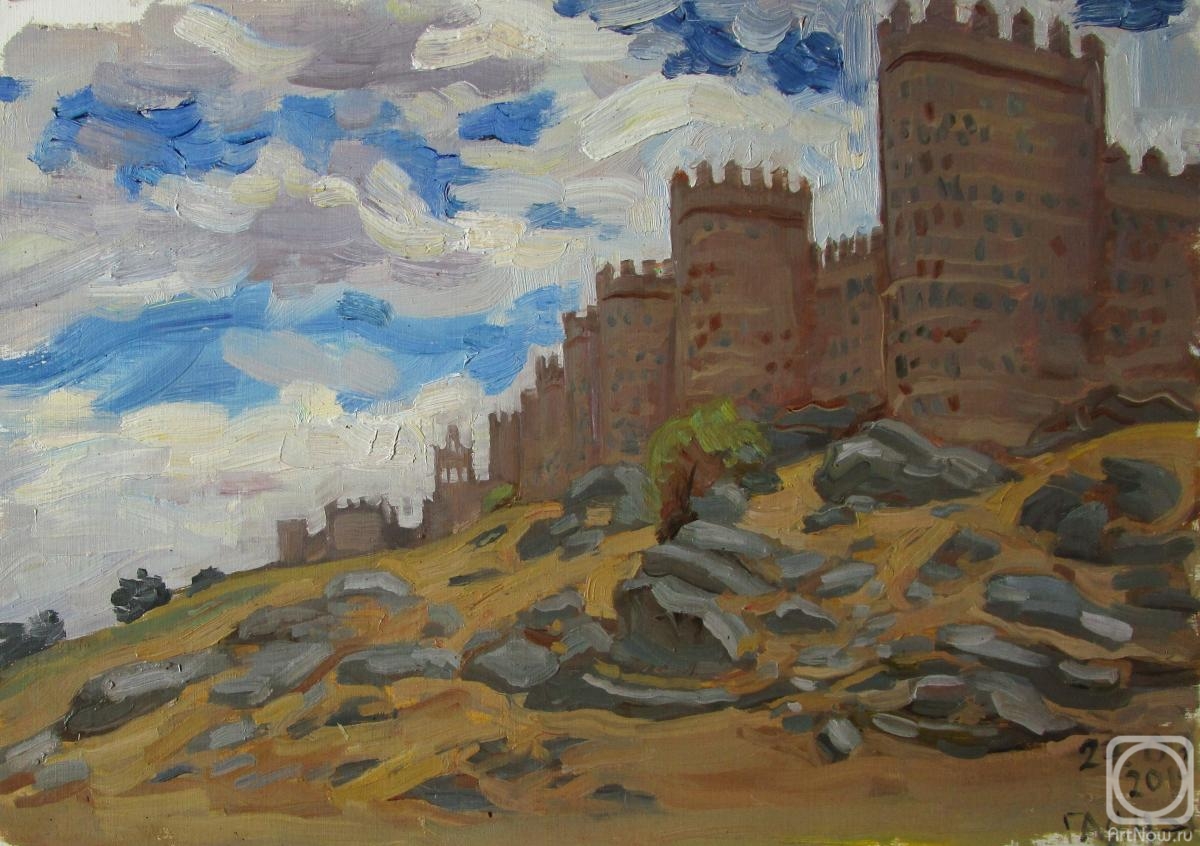 paper/oil 30cm x 42cm 2019
The artwork is framed
Available!
Price 42 USD

Add to cart
or
buy now
e-mail to the artist's agent
Publication date: 2019.10.02
The Spanish city of Avila amazed me! I have never seen such powerful ancient stone walls. They surround the old part of the city.
It also struck me how stony the soil was there.
Etude from nature.
The work is inserted in a black passepartout and a black plastic frame with a sheet of protective plastic. It looks very elegant.
The size in the frame is 43x53 cm.