«Above all Dzhonatan Livingstone liked to fly»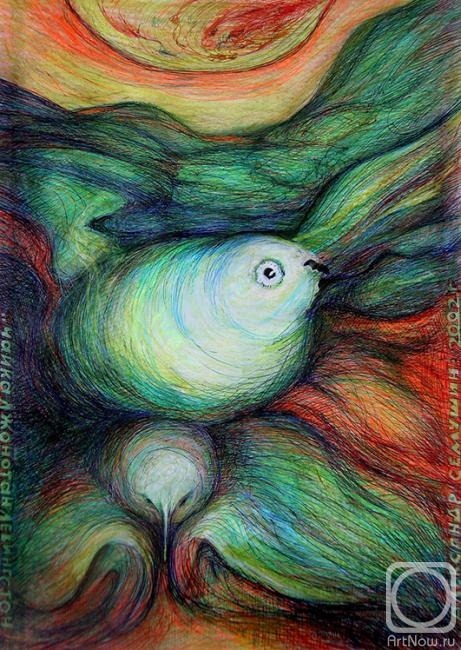 paper 37cm x 26cm 2002
Available!
Price 1015 USD

Add to cart
or
buy now
e-mail to the artist
Publication date: 2008.09.26
In the work name the line from the best seller of the beginning of 70th years of the last century «the Seagull by name of Dzhonatan Livingstone» is used. The Character of the Richard Bach story - parable - a young seagull of a male, with persistence and passion aspiring to comprehend and seize all subtleties of art of flight or, would be more true to tell, art of sanguineous life in air. The idea of self-improvement affirms as product, as prime target and value. According to the author, the short story is written under impression of flights of the real pilot of 20th years of John Livingston. In an epigraph to the story Bach asserts that the Dzhonatan-seagull lives in each of us. At least, concerning A.Semushina, the writer has, seemingly, appeared the rights prick, because the literary image created by it has inspired the artist for the given work. We will notice that the main and obvious problem of an illustration of history of a seagull – to humanize, deep analyze its image, « implant» to its image human character, Semushin has to a certain extent solved.