Tretiakov Denis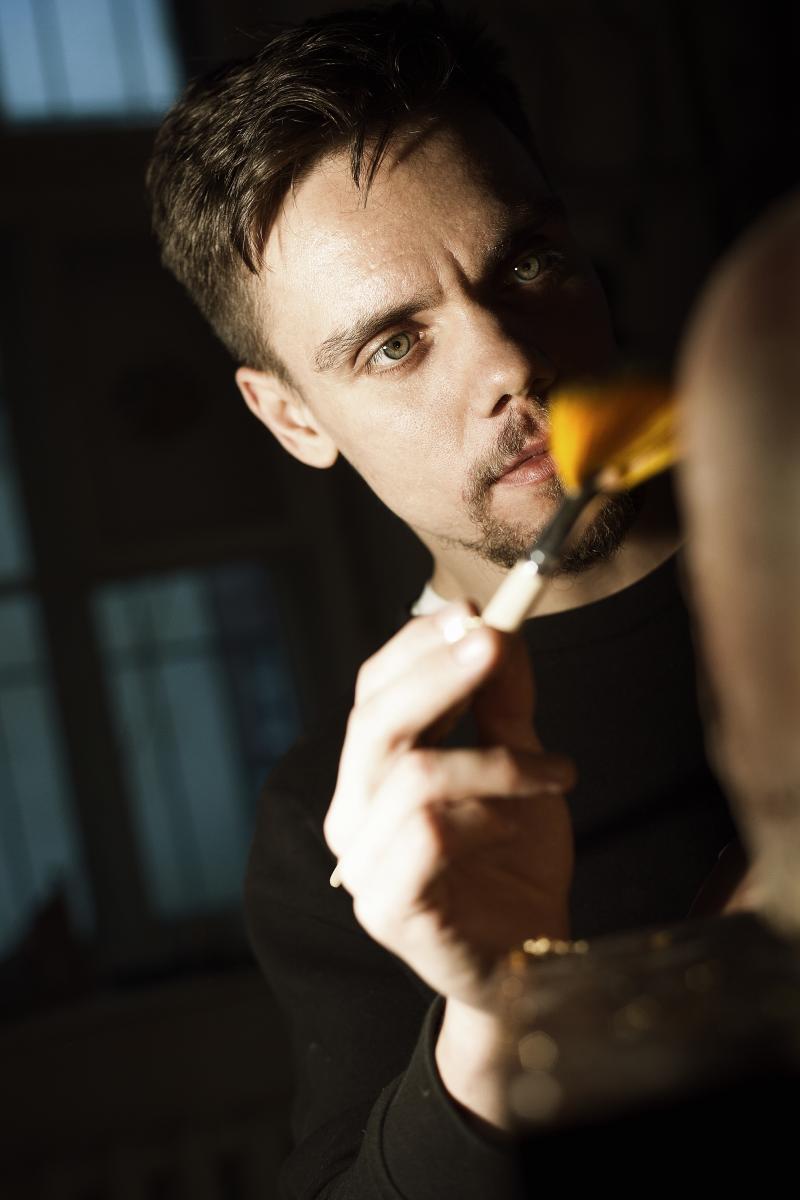 Registration 2017.01.07
ArtNow rating: 403
Sphinx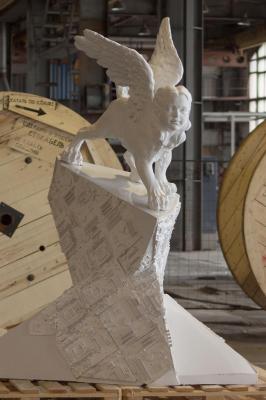 Bear with fish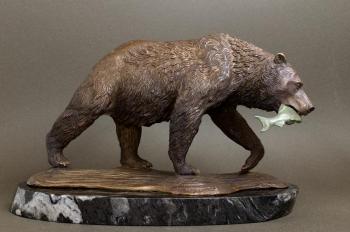 Bear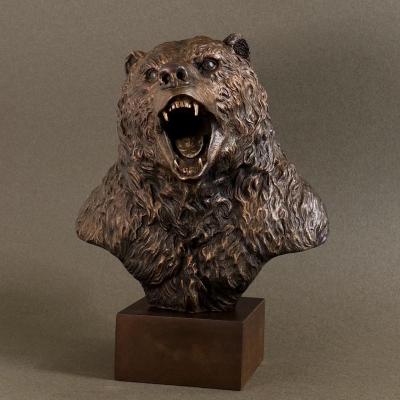 Boar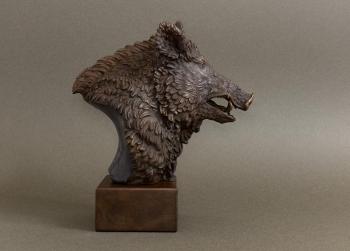 Biography
The wild, bestial, bordering on surreal world of Denis Tretyakov, Saint Petersburg, Russia-based animalier sculptor, is an invitation to one of the most heated intellectual disputes of all, the Human-Animal debate.
While natural science has handed us a solid knowledge of humans being animals, we find it very hard to act from a place of science every time we holler, "Stop acting like animals!" Tretyakov's art argues that these automatic thoughts cannot be overrode by science, because for ages now we have spoken about the subject not in the language of science, but in tongues of philosophy and art.
That's where Denis Tretyakov comes in. Having mastered the language and the expressive potential of sculpture as a Russian Academy of Arts graduate, he is able to join this eternal debate on its own terms.
Tretyakov's images make it intuitively clear that there exists no difference between human and animal nature. Both are equal in beauty and in the richness of their emotional spectrum. The artist's finely honed craft of an animalier renders this equality visible. Tretyakov states that humanity throughout its cultural history had heavily invested in animal images, perhaps even more than in its own, and once the Animal became loaded with 'human, all too human' features, the two parties became equal.
Not only that; they became the doppelgängers. Humans rely on the image of the beast that we, in an almost Biblical sense, created in our own likeness. We count on its vitality, perfectly captured in Tretyakov's forceful, at times fierce modelling, because this is our reflection and our cultural backup that we can always turn to and restore what we had lost.
Unmistakably realistic at first glance, Tretyakov's sculpture is in fact abstract in its nature. He makes it clear that since we humans have created the image of The Beast as a visual metaphor for ourselves, all metaphors being essentially abstract, this image has served as an abstract representation of The Human.
Tretyakov's sculptures take after modern and contemporary nonfigurative experiments intellectually, in the sense of exploring the ways to estrange the familiar. At the same time they present the complex and intense figurativeness of sacred ancient rituals where the animalistic component is vividly present.
The very first esthetic impressions experienced by Tretyakov in his early childhood in The Egyptian Hall of the Hermitage Museum, St. Petersburg, have left the artist with the understanding of human kinship with animals, and armed him with a powerful tool of estranging and exploring the human through its animal double.
Take his signature trophy-like animal heads with explicitly accentuated fangs and gaping mouths. There's more to it than celebrating a hunter's victory over a savage creature; there's a desire to preserve the beast's force, thus preserving the force of its conqueror.
There's a very delicate feature of Tretyakov's artworks that points at how humans are banking on animal images. Note how some of his creatures are sculptured as classical Roman busts, which gives them a very human-like look. And a noble and honorable one, too, for this shape is often reserved for the heroes and other remarkable figures.
In another powerful, heart-wrenching project inspired by a historic event, the so-called 'Gas Mask' Parade in 1930's Japan, Tretyakov continues his research into the doppelgänger effect. This time it is disturbingly eerie. Schoolgirls in gas masks, highlighted by Tretyakov's sculpture, all look just the same behind their protective gear. Is this the moment when we find ourselves lost? Is this the time to hit the 'restore' button and reach for our animal backup?…
Denis Tretyakov is willing to walk a thin and risky line between humanization and dehumanisation, and invites anyone who has seen a lot of what escapes the eye, anyone who has thought a lot over the questions with elusive answers, to join him.