On route 23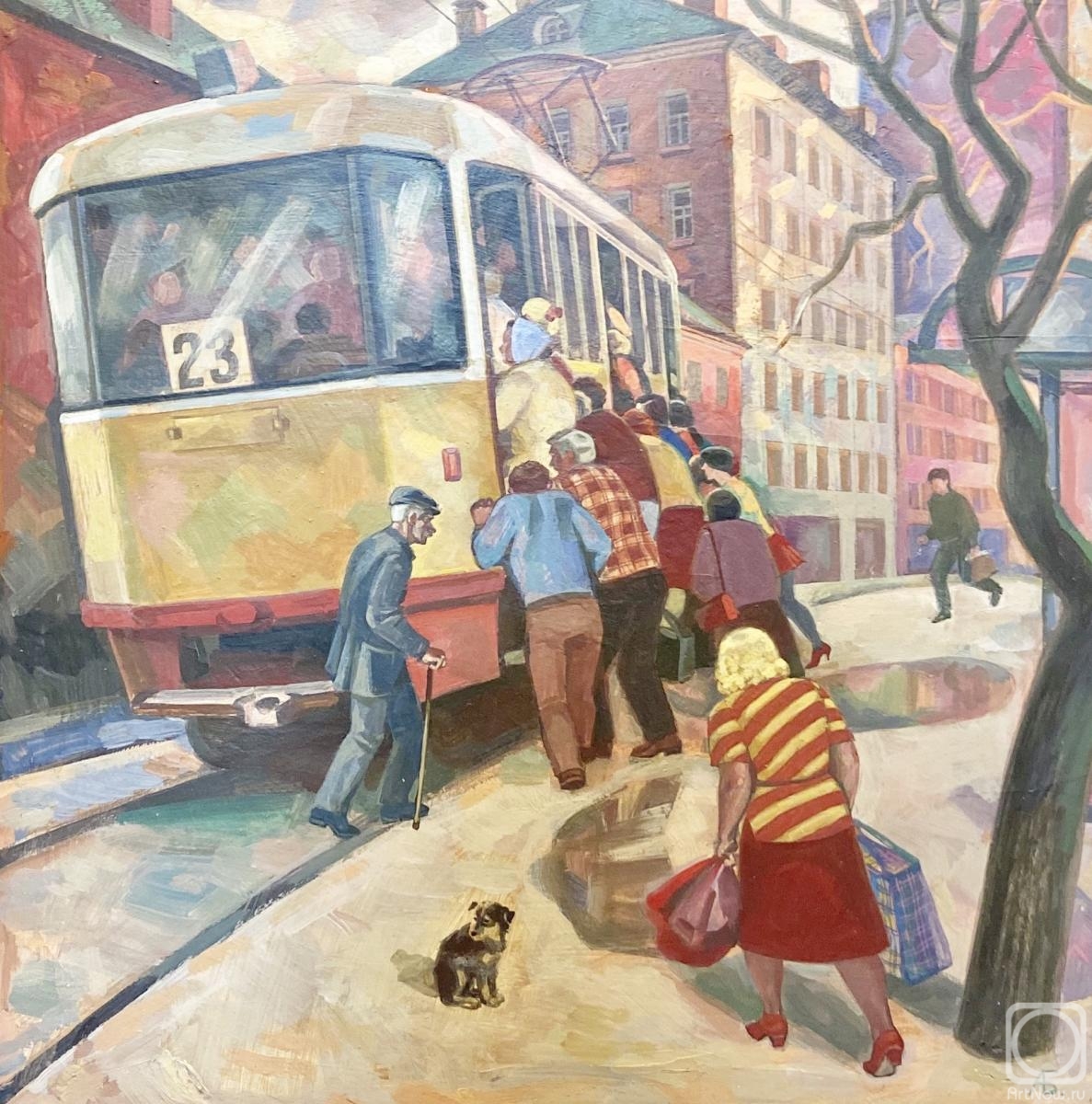 cardboard/oil 55cm x 52cm 1996
The artwork is framed
Available!
Price 3339 USD

Add to cart
or
buy now
e-mail to the artist's agent
Publication date: 2020.08.05
The painting was created in 1996. Depicts a scene of people boarding a tram after a working day. Cozy Moscow street attracts the eye. The glare of the sun on the tram echoes the sunset reflections on the houses.