Life is short, art is forever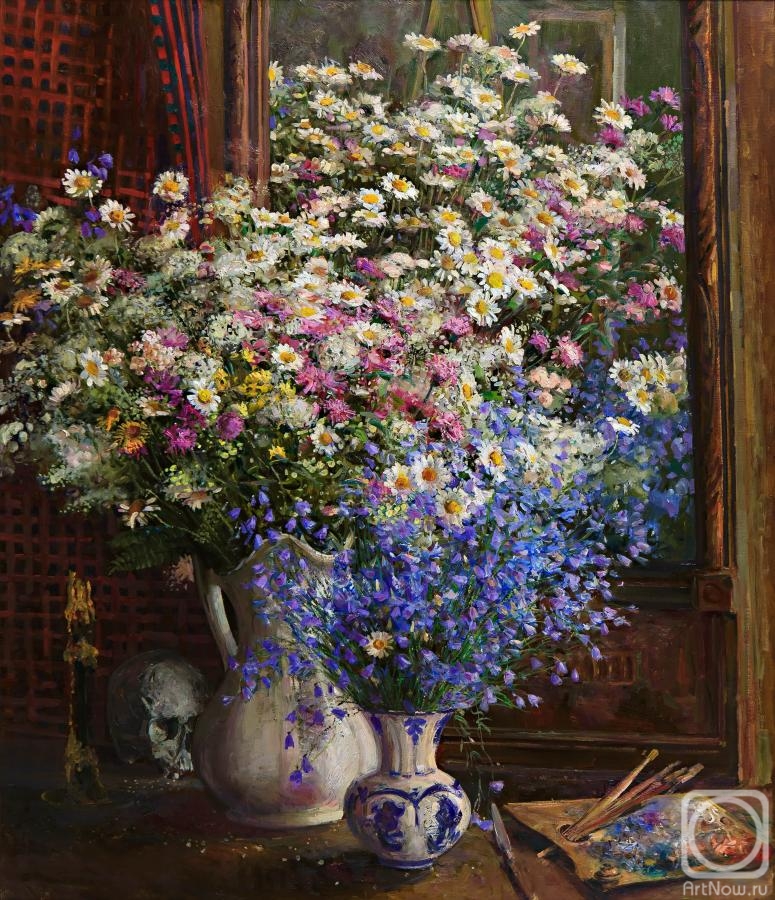 canvas/oil 91cm x 80cm 2011
The artwork is framed
Available!
Price 20004 USD

Add to cart
Buy now
e-mail to the artist's agent
Publication date: 2020.04.21
The artist considers life through the prism of art. These lovely summer flowers symbolize all life on the planet, and their reflection in the mirror is a bright, memorable life. However, nothing lasts forever, so the skull and candle, lurking in the depths of the picture, symbolize the logical conclusion of all life on Earth. Art, with proper and careful storage, can exist forever.

One of the most insightful and technically complex works of the artist. Flower petals and stems are drawn very elegantly and neatly. Exact display of objects in the mirror adds uniqueness and filigree to the work.