The Wheel of Samsara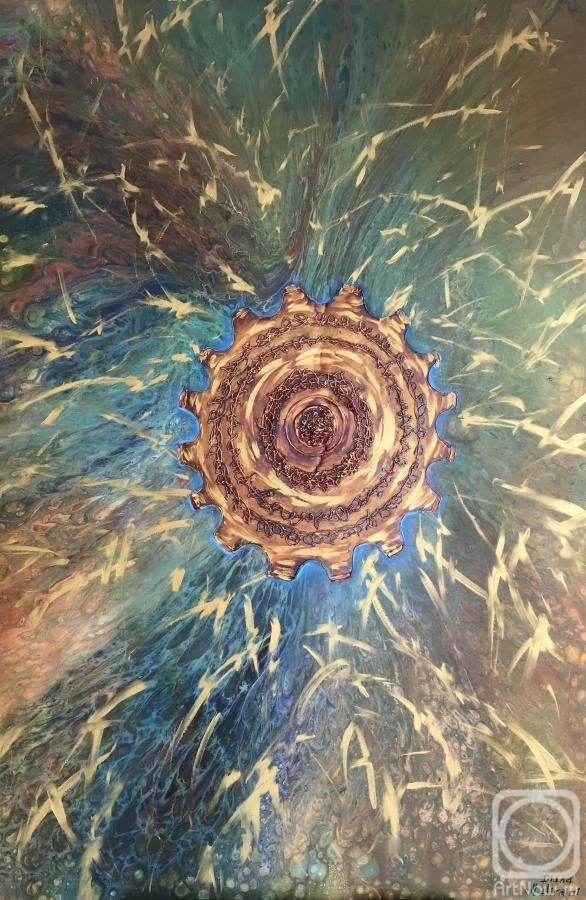 canvas 150cm x 100cm 2019
Available!
Price 4697 USD

Add to cart
or
buy now
e-mail to the artist
Publication date: 2020.04.12
Collection «Selected Abstract Art»

* * *

The name of the artwork, «The Wheel of Samsara», deals with Indian philosophical and religious traditions and means the endless ocean we must cross, lifetime after lifetime, to reach that far distant shore, termed in Buddhism Nirvana. Samsara is a Sanskrit word that means «wandering» or «world», with the connotation of cyclic, circuitous change. It also refers to the concept of cyclicality of all life, of death and rebirth, a fundamental assumption of most Indian religions.

* * *

«While much of Malivanis work has firm roots in Nineteenth and early Twentieth Century art, her abstract collection suggests an adventurous, curious and inquisitive side to her artistic being. Her use of shape, form and colour as a form of expression solidifies conceptual ties with Wassily Kandinsky and Gerhard Richter while her use of line is reminiscent of Kazimir Malevich and Piet Mondrian».

«Diana Malivani. Critical Analysis» by Timothy Warrington, Art Critic, 2019
(International Confederation of Art Critics. London, UK and Chianciano, Italy)

* * *

More photos of the artwork as well as the relevant documents are available upon request
(close-up views, the artists signature, in-context photos, publication copies, certificate of authenticity etc.).