Grapes and light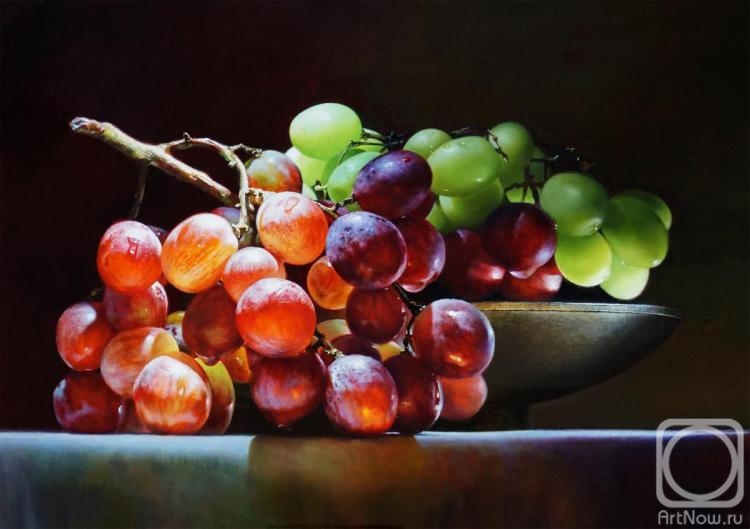 canvas/oil 70cm x 95cm 2020
Available!
Price 1898 USD

Add to cart
Buy now
e-mail to the artist
Publication date: 2020.04.08
I probably envy the good artists. We have something that leads us through any crises on the planet and in life - this is our creativity. We plunge into the work with our heads and go into the fabulous unreal world of our fantasies. The painting "Grapes and Light" is a world of my fantasies, for some reason it is always bright and sunny.
The painting "Grapes and light" Is executed in the modern painting direction "hyperrealism". Mediums: Spanish oil on canvas.