Cosmos unity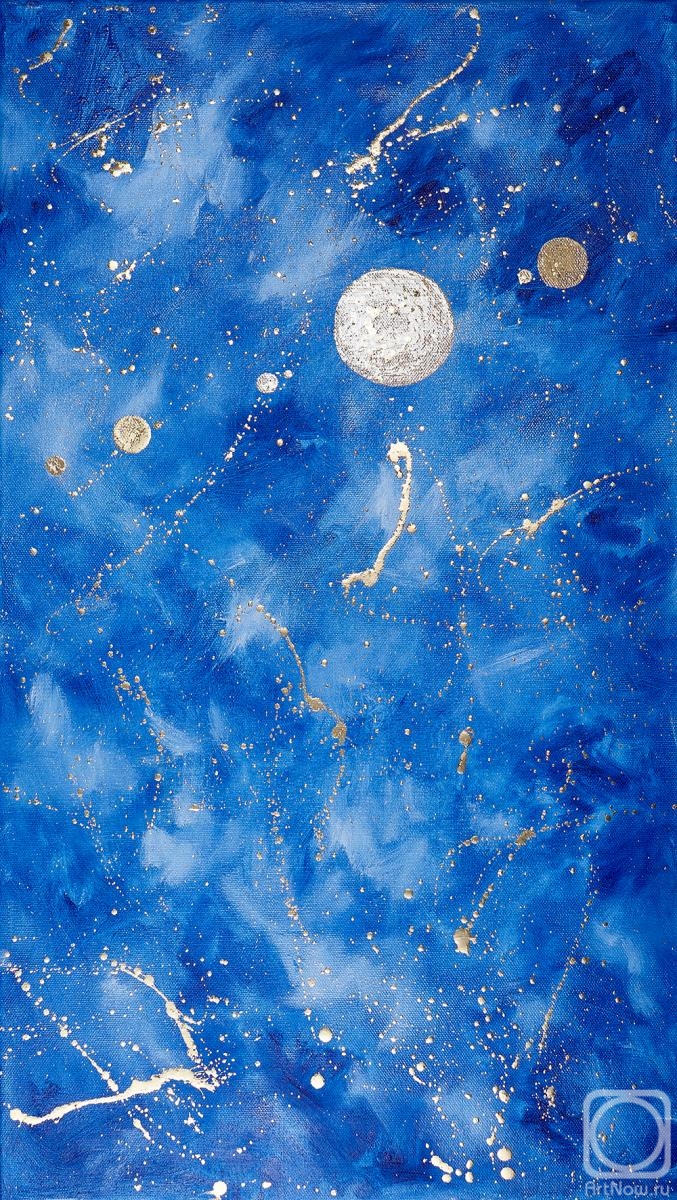 canvas/oil 40cm x 70cm 2021
Available!
Price 274 USD

Add to cart
or
buy now
e-mail to the artist
Publication date: 2021.03.27
The painting is made with oil paints on canvas using liquid gold leaf.
The inspiration for the creation of this work was space - dark and cold, with bright stars and planets, hence the color scheme - blue and gold. Potal plays with bright tints in the light, which looks very impressive in the interior. Free splashes create a chaotic constellation like in space.

The picture is made with oil paints on canvas with a stretcher.

The canvas will be removed from the stretcher, rolled, and sent in a tube.
After receiving it, you can painstakingly stretch the picture on a stretcher and hang it in your interior!

The painting is covered with a varnish, which will prevent yellowing of the painting, as well as protect
it from moisture, dust, and sunlight.

If you have any questions or want to order a painting, do not hesitate to write to me!