Watermelon flavor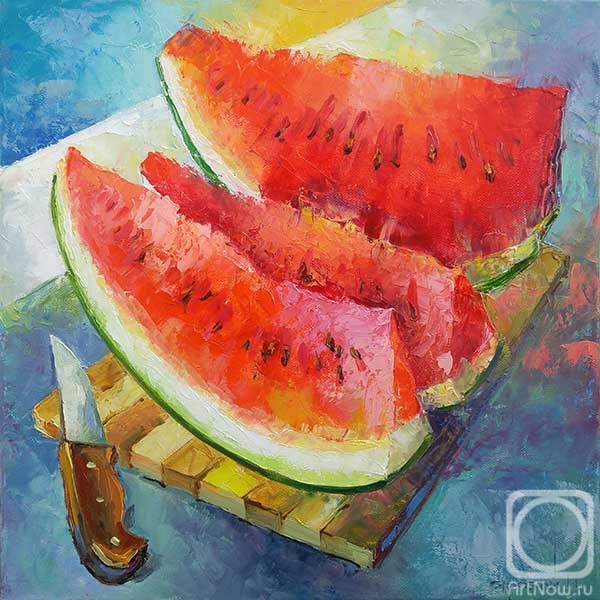 canvas/oil 40cm x 40cm 2021
Available!
Price 106 USD

Add to cart
Buy now
e-mail to the artist
Publication date: 2021.10.12
The painting is not framed. Gallery canvas stretch. The canvas is stretched over a stretcher. The ends are painted over. The picture can be hung on the wall without a baguette frame. Covered with varnish.
Used oil paints "Master class", brushes and palette knife.
Custom execution of any size is possible.
In the store you can see more works, both inexpensive, but colorful sketches, and larger paintings.