Morning Yekaterinburg. Radishchev Street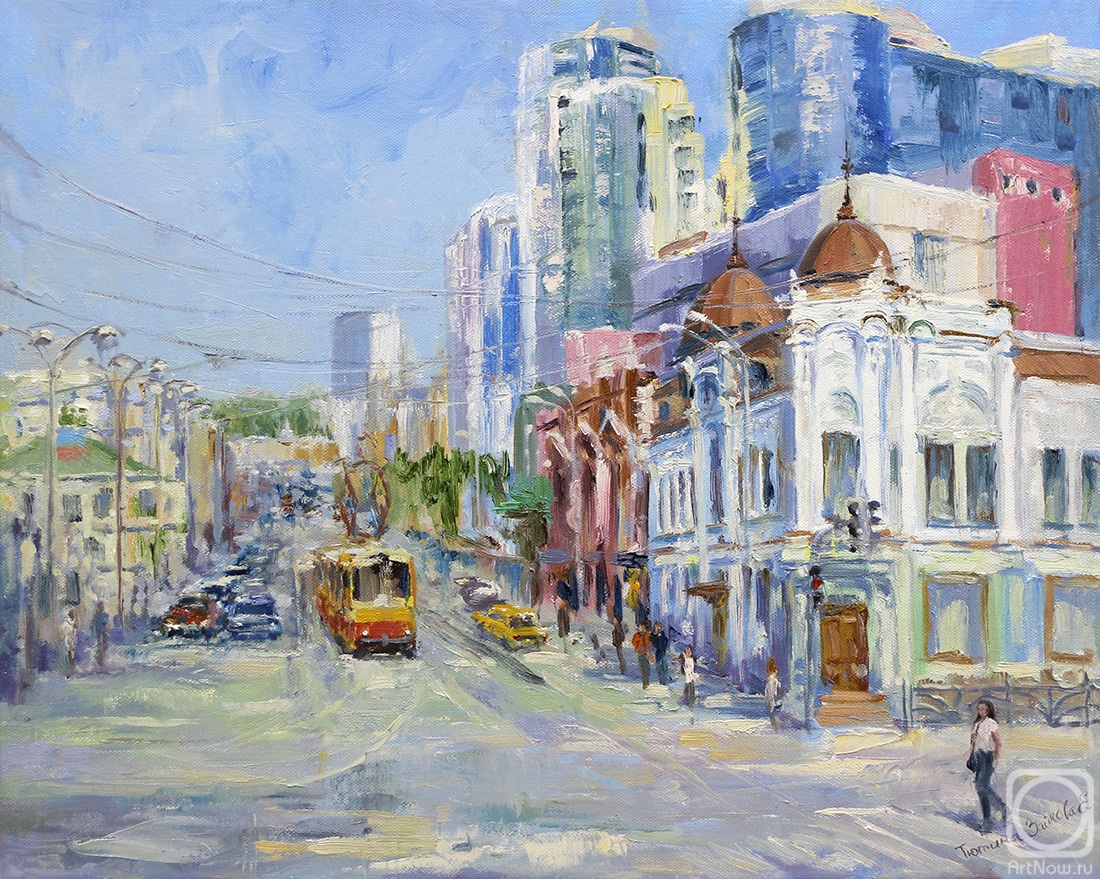 canvas/oil 40cm x 50cm 2020
The artwork is framed
Available!
Price 292 USD

Add to cart
or
buy now
e-mail to the artist
Publication date: 2020.09.25
Morning Yekaterinburg in the artists painting. Old new town. Old manor house in Yekaterinburg. Yellow-red Czech tram. Painting from nature. The artist of Ekaterinburg Ekaterina Tyutina-Zaikova. Urban landscape. The picture is in blue tones.