Domes. The Nile Desert. Seliger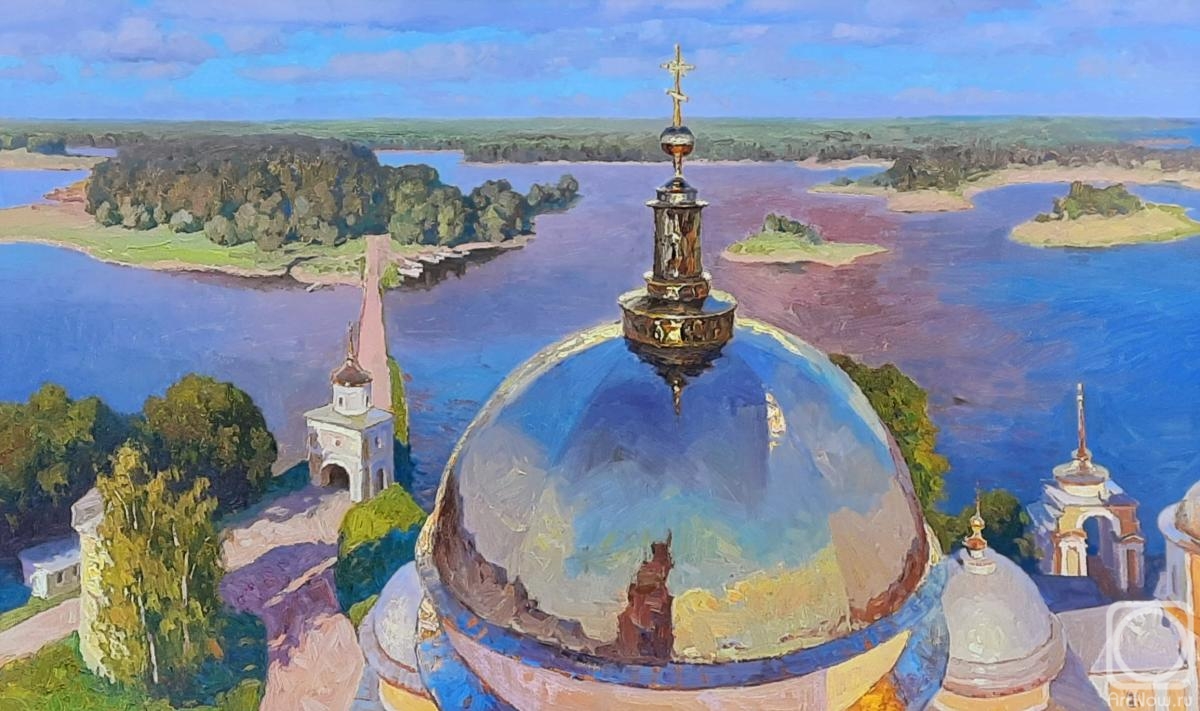 canvas/oil 60cm x 100cm 2021
The artwork is framed
Available!
Price 546 USD

Add to cart
or
Buy now
e-mail to the artist's agent
Publication date: 2021.05.30
The painting "Domes. The Nile Desert. Seliger" is written in the most picturesque place in Russia - on Lake Seliger on Stolobny Island and shows a view of Seliger from the bell tower of the monastery.
Nilova Pustyn is a male monastery on Seliger, founded in the XVII century and continuing its activities to this day.
100% hand-painted.