In sunny fields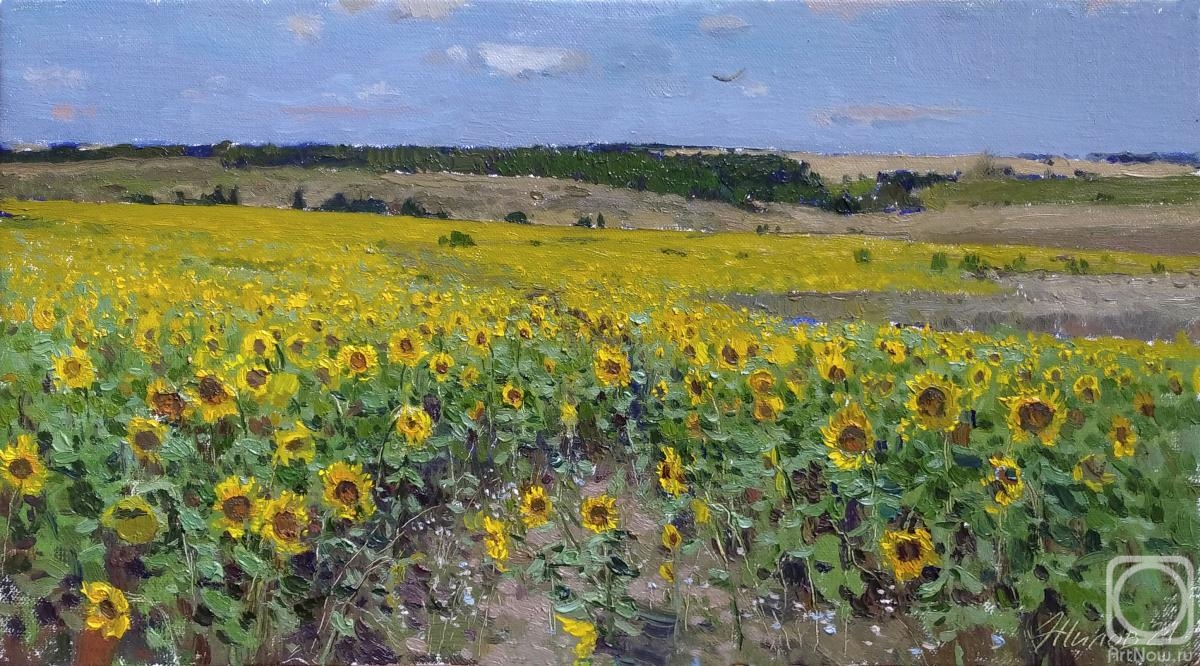 canvas/oil 25cm x 45cm 2021
Available!
Price 115 USD

Add to cart
Buy now
e-mail to the artist
Publication date: 2021.09.06
A sunny warm summer for you, art lovers, on this cold and rainy day in September. The sketch was written in mid-August, somewhere between Perevoz and Ichalki, Nizhny Novgorod region. I never thought that at our latitude I would see sunflower fields! But no, there is, thanks for the tip to the kind person! I don't remember so much yellow cadmium in my summer landscape) As if in the middle of the sun waves, which do not see the end and end .. Such memories from that day!