July freedom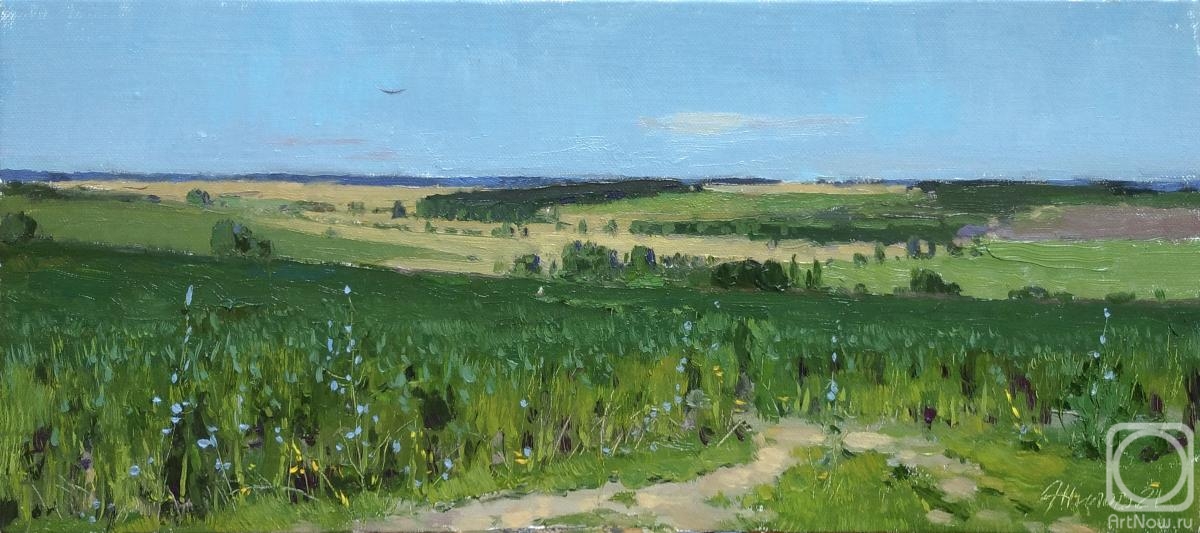 canvas/oil 20cm x 45cm 2021
Available!
Price 101 USD

Add to cart
Buy now
e-mail to the artist
Publication date: 2021.07.26
A sketch, written behind Shatovka (Nizhny Novgorod region, Arzamas district), on the way to the Arkhangelsk skete, on the mountain near c. Cannon. I have short, but very fond memories of Shatovka; my parents moved from there when I was only 4 years old. We still had friends there, and someone remained only in vague memories ... And there was also a huge reservoir where we came to swim after the move, and if we compare the sea, near the beaches of Gagra 20 years ago with it, then Ill put an equal sign. It is a pity that none of this is now gone. And the Tamaevskaya birch grove, which I like to write from time to time, I also have from those memories ..