Lily pond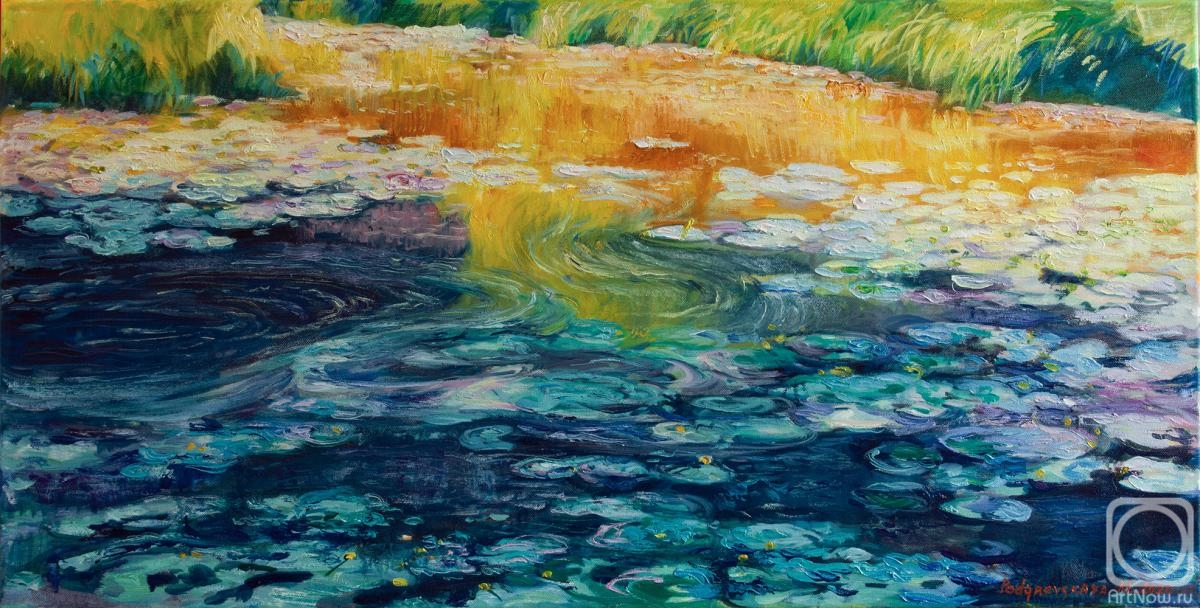 canvas/oil 50cm x 100cm 2020
Available!
Price 1245 USD

Add to cart
or
buy now
e-mail to the artist
Publication date: 2020.11.22
The landscape is painted in a light impressionist manner. Fresh strokes, transparent air of a light sunny autumn day, pasty painting vividly reflect the impressionistic style of painting. The contrast of yellow and blue creates a festive mood in the picture.
This painting will fill your home or apartment with a positive mood and will easily fit into your interior. This landscape can also be a good gift for a birthday, anniversary, just to friends or relatives.