The Church of the Nativity of the virgin in Podmoklovo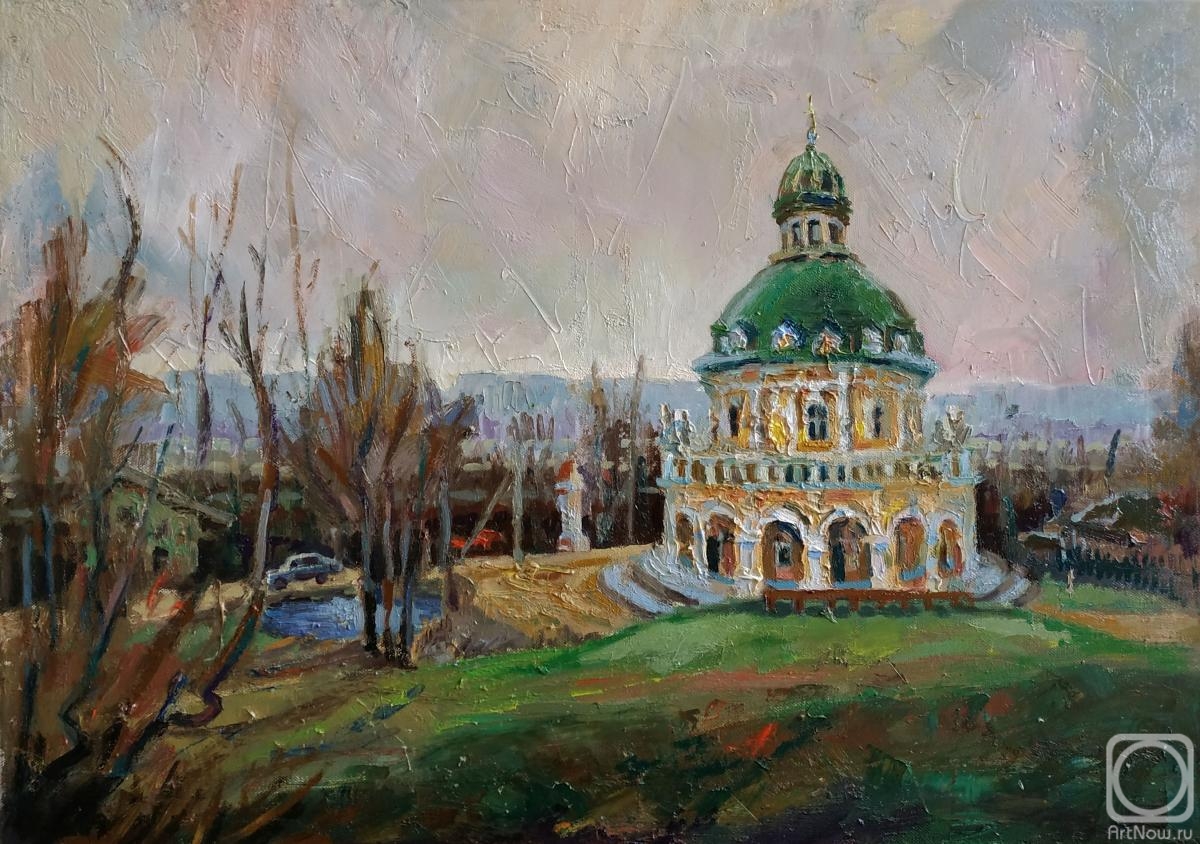 canvas/oil 50cm x 70cm 2019
Available!
Price 330 USD

Add to cart
or
buy now
e-mail to the artist
Publication date: 2020.02.20
The Church of the Nativity of the virgin in Podmoklovo is a unique monument of Russian architecture. Located on the banks of the Oka river, it is surrounded by picturesque meadows and ravines. The Church was built at the beginning of the XVIII century by the Peters nobleman Prince G. F. Dolgoruky and embodied the features of Italian architecture.