I will tell you a story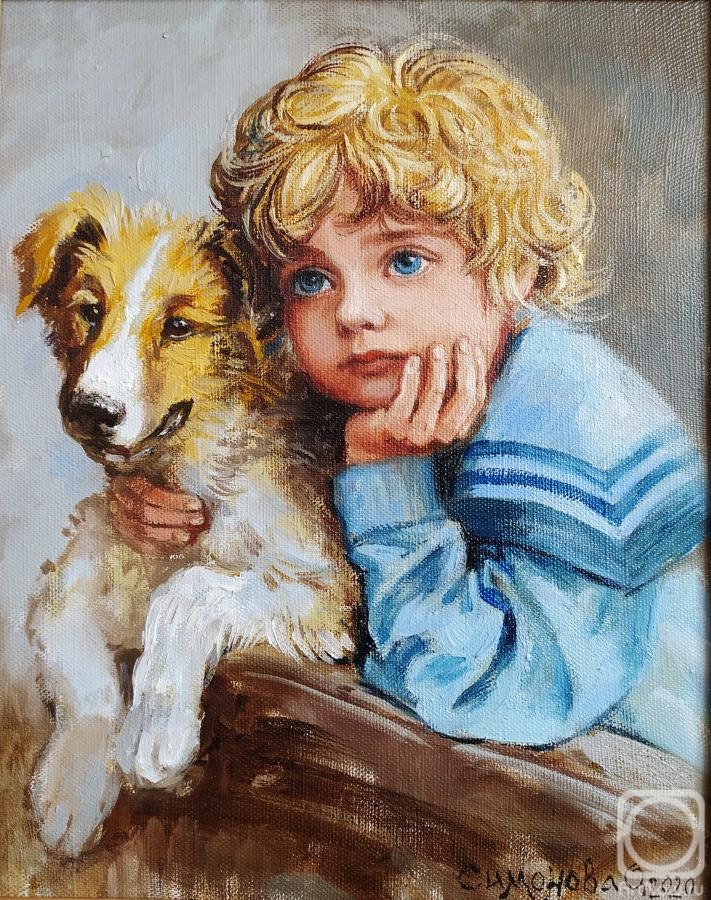 canvas/oil 30cm x 24cm 2020
The artwork is framed
Available!
Price 98 USD

Add to cart
or
buy now
e-mail to the artist
Publication date: 2020.02.04
Kartina napisana po motivam starinnoy fotografii nachala 20 veka. Svetlovolosyy malchik obnimayet svoyego shchenka i vnimatelno slushayet istoriyu, kotoruyu yemu rasskazyvayet mat ili babushka. Spokoynaya,umirotvoryayushchaya kartina mozhet stat priyatnym podarkom rebonku, ukrasit detskuyu komnatu. Napisana maslom na lnyanom kholste natyanutom na podramnik. Oformlena v derevyannuyu ramu.Sushchestvuyet v yedinstvennom ekzemplyare.
Ðàçâåðíóòü
403/5000
The painting is based on old photographs of the early 20th century. A blond-haired boy hugs his puppy and listens carefully to the story that his mother or grandmother tells him. A calm, pacifying picture can be a pleasant gift for a child, decorate a nursery. Painted in oil on linen canvas stretched on a stretcher. Framed in a wooden frame. Exists in a single copy.