Harmonist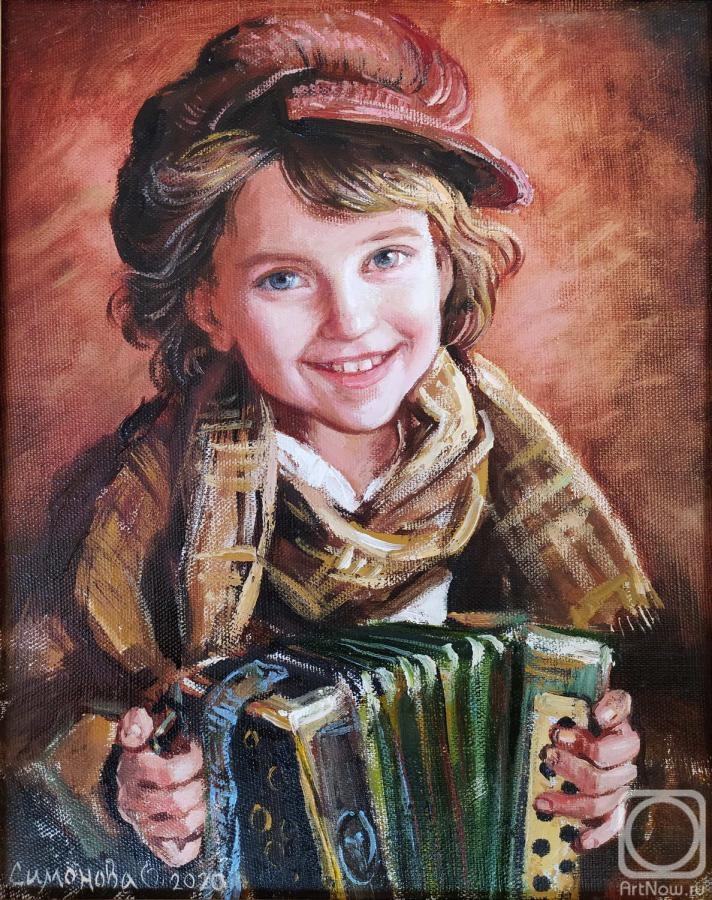 canvas/oil 30cm x 24cm 2020
The artwork is framed
Available!
Price 98 USD

Add to cart
or
buy now
e-mail to the artist
Publication date: 2020.01.27
The picture shows a boy with an accordion. The cheerful, smiling face of the little boy, the warm color of the picture will warm the soul, will please the one who gets this picture as a gift. The picture is painted in oil on canvas stretched over an oil stretcher, framed in a wooden frame. The idea of Karina Kiel.