Ranetki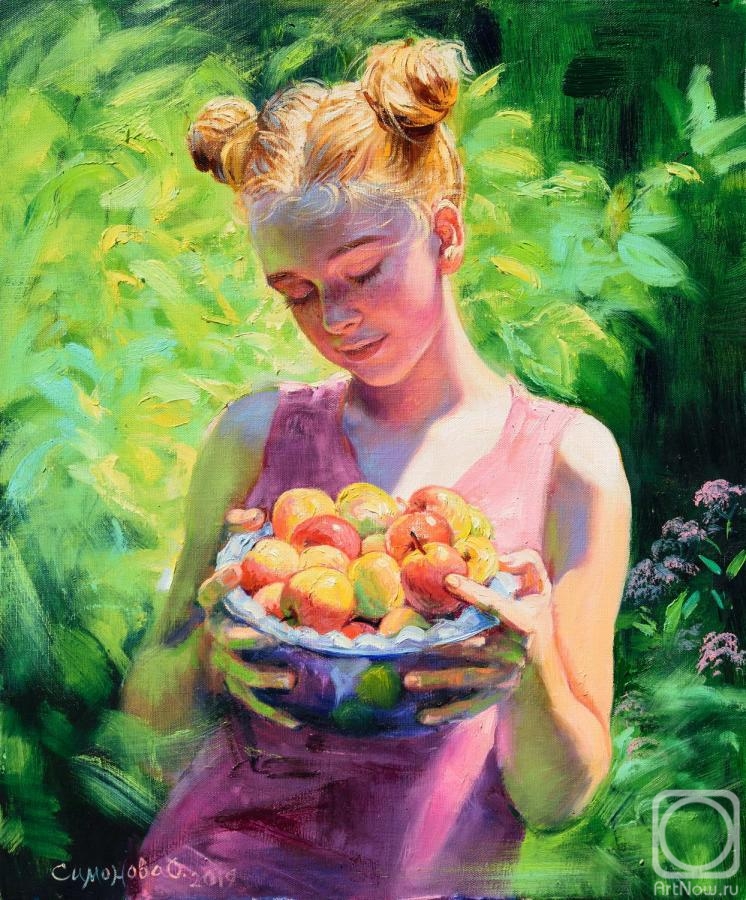 canvas/oil 60cm x 50cm 2019
Available!
Price
372 USD
437 USD
-15%

Add to cart
or
buy now
e-mail to the artist
Publication date: 2019.08.28
Summer. Garden. August. Ripe apples. A teenage girl gathered ripe sweet fruits into a bowl and froze, inhaling their aroma. The picture is filled with light, sun, summer warmth. Not framed. It is painted on canvas stretched onto a stretcher. Authors work. Exists in a single copy. It will become a spiritual gift, it will remind you of the summer in the cold winter, it will decorate any interior.