Home

/

Choose artworks

/

Sheep

/ Simonova Olga /
To me it is good with you!
The picture is called "to me well with you!". It is devoted to gentle friendship between a tiny white and red kitten and a terrible sheep-dog who together look out of the box, destroying by that a stereotype about hostility between cats and dogs. Touching, kind picture. It is issued in a wooden frame. Can become a sincere gift for any holiday. The work written by me earlier - "February windows" approaches this picture.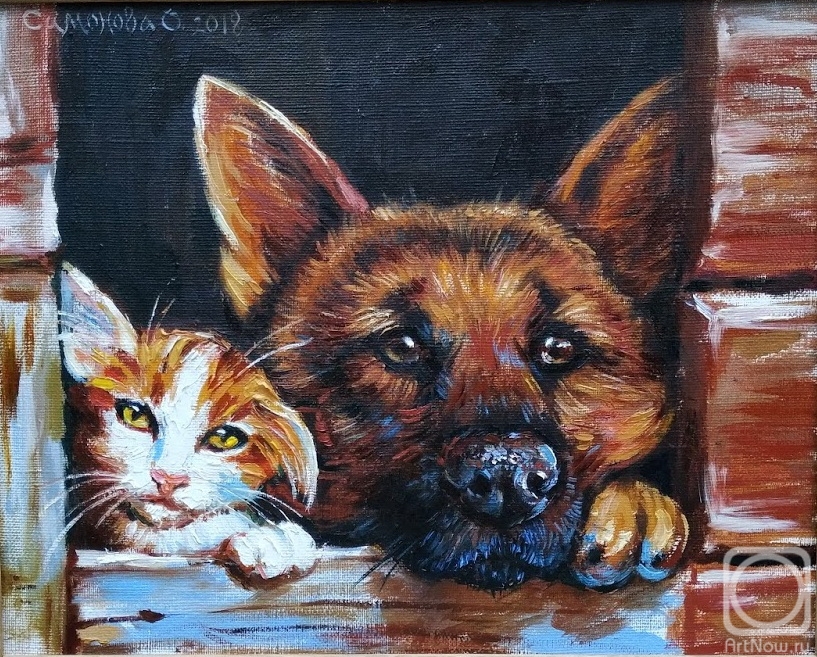 canvas/oil 24cm x 30cm 2018
The artwork is framed
Available!
Price 125 USD

Add to cart
or
buy now

e-mail to the artist
Keywords:
sincere
,
a picture for an interior
,
friendship
,
couple
,
a sheep-dog
,
a cat
,
a kitten
,
a dog
,
a picture as a gift
,
a picture oil
,
idea for a gift
2015.12.13