Sea ducks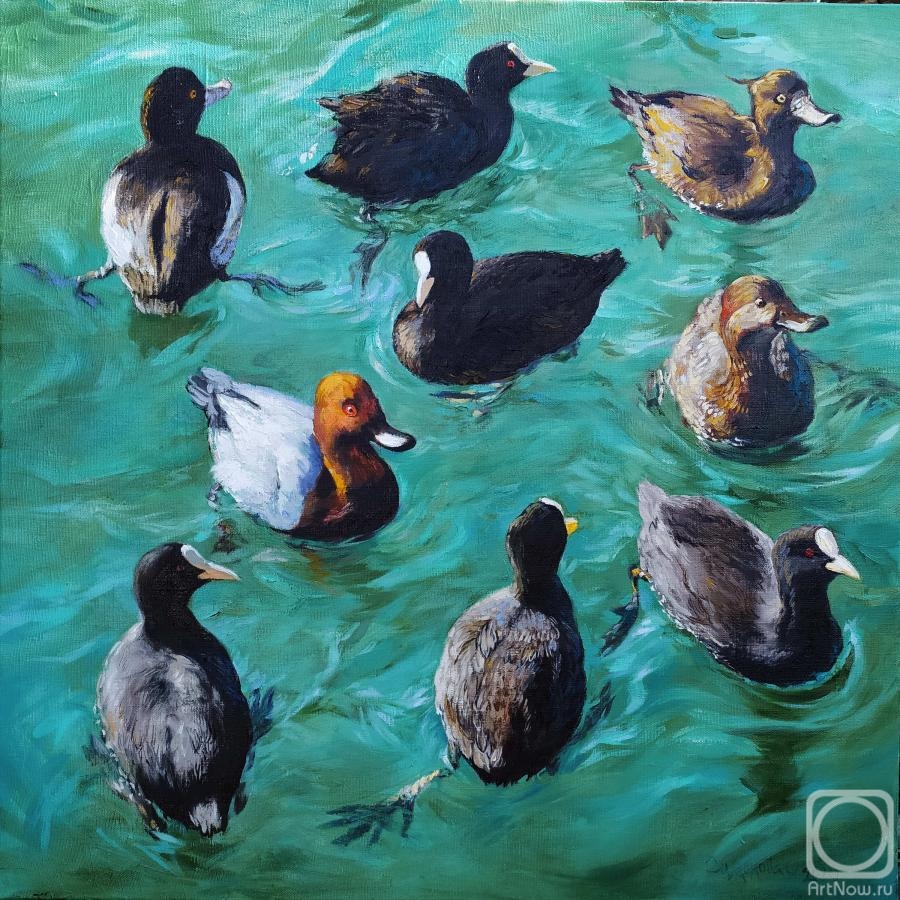 canvas/oil 60cm x 60cm 2020
Available!
Price 368 USD

Add to cart
or
buy now
e-mail to the artist
Publication date: 2020.02.12
Sea Ducks is an original oil painting on canvas stretched over a stretcher. Written after a walk along the seaport. Every winter, sea ducks and seagulls fly to our city of Sochi. The sea does not freeze, and here they find food. People feed them bread. They dive and fish underwater. A picture can be a pleasant gift, decorate the interior of a room or office. It can be given for housewarming or a birthday to lovers of the sea or ocean. Exists in a single copy. Not yet issued. At the request of the buyer, I can draw a picture in a baguette for an additional fee. After the sale I will send the picture within 5 days. The size of the painting is 60 x 60 cm. It is necessary to protect the picture from dampness.