Noon, summer in the village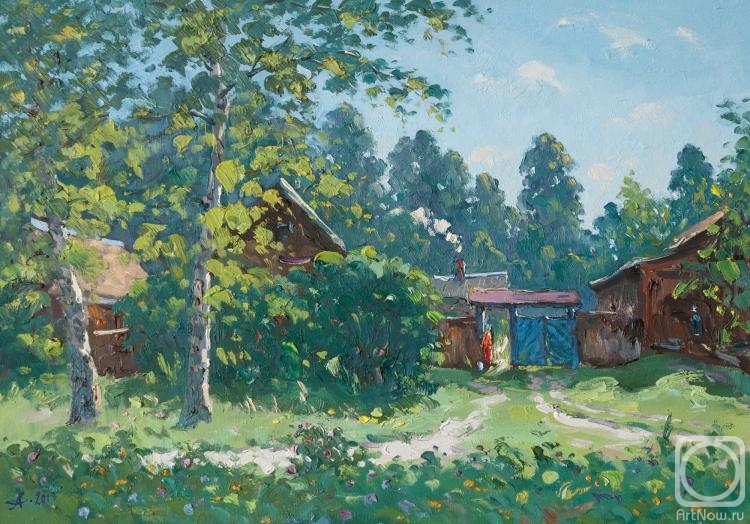 canvas/oil 35cm x 50cm 2017
Available!
Price 264 USD

Add to cart
or
buy now
e-mail to the artist's agent
Publication date: 2017.11.15
The bright sun filled its surroundings with warm, affable rays. The green foliage of the tall birches closed the roofs of the houses. Behind the flowering bushes, you can see the paths leading to the wooden blue gate. At the gate stands a woman in red clothes. Outside the gate are trees. Above their heads is a clear blue sky. A hot noon in the village.