Rainy day. Staritsa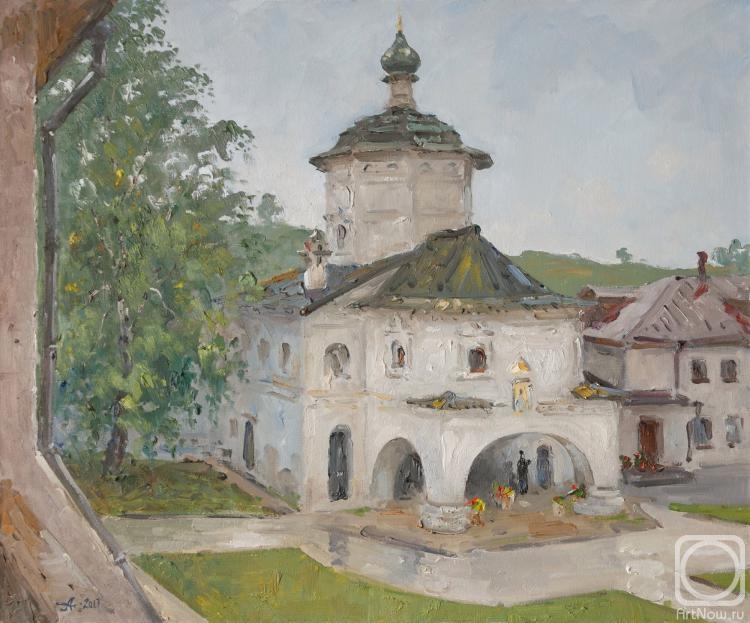 canvas/oil 50cm x 60cm 2017
Available!
Price 334 USD

Add to cart
or
buy now
e-mail to the artist's agent
Publication date: 2017.10.09
A rainy day in Staritsa, Ivan the Terribles favorite place. From the gallery opening below you can see the courtyard of the monastery. In the courtyard of the church and the house. Their white walls are covered with a faint mist. Near the church there is a tall, branchy birch. And around the neat path wet from the rain. Under the arch in dark robes is a priest. The dark gray sky, covered with rain clouds, hung over the monastery courtyard.